Glazing Vision's boxed rooflight is an example in best practice to open up outdoor space in an historically significant part of Manhattan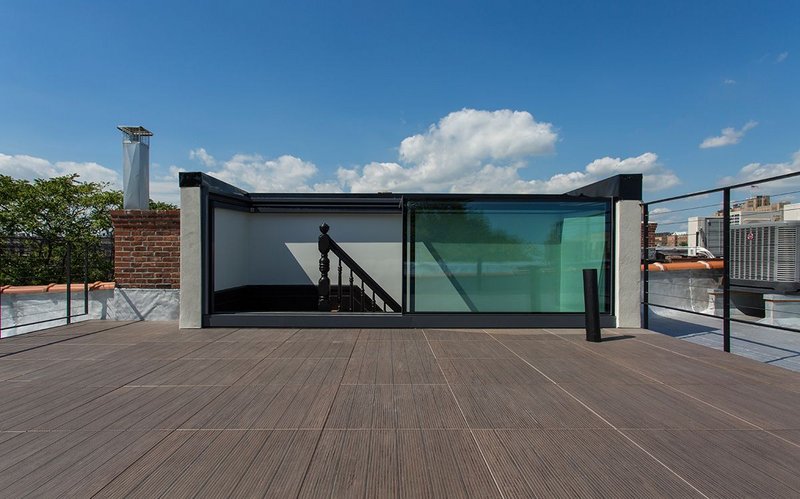 Located in the Jumel Terrace Historic District of Washington Heights in north Manhattan, this late 19th century three storey apartment house has not only been returned to its former glory, but has been beautifully enhanced with a state-of-the-art kitchen and stunning contemporary bathrooms. The glazed three-wall box rooflight supplied by Glazing Vision is a stunning 21st century addition to the house, helping to successfully unlock that all-important rooftop space in this metropolitan city.
The box rooflight provided the prerequisite easy access to the new rooftop terrace, which had been fitted with complementary decking and a minimal, steel perimeter balustrade that adds to the sense of openness and light. The retractable glazed section, which slides over the fixed section of glass, is operated at the touch of a button, providing a clear 50% opening and sufficient head height for easy access. The secure manual override also detects movement during the open/close operation to provide the essential safety features. The full expanse of the rooftop now provides the homeowners with an additional 'room with a view': an enviable place to entertain guests, dine in the open and relax.