Thanks to its print and mould-making technology, Surface 360's porcelain tiles offer almost identical copies of wood grains - but without the potential warping, staining and rot of the real thing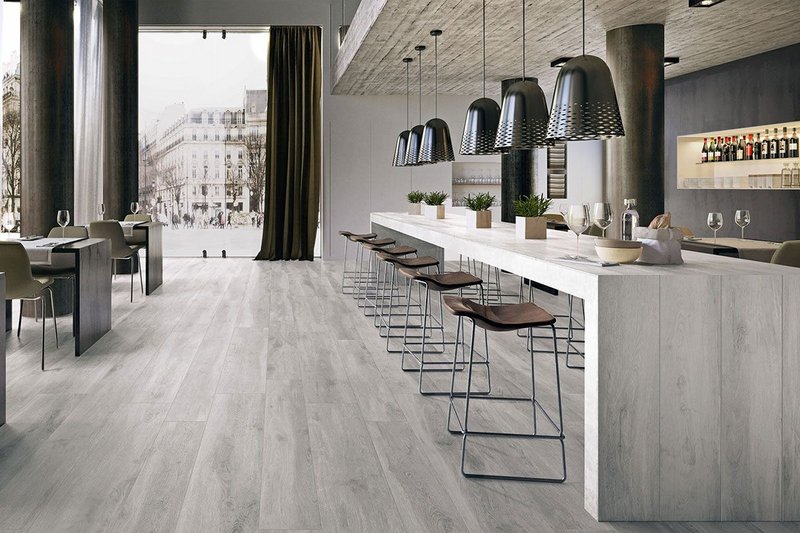 Surface 360 Timeless Interior 10mm porcelain tiles come in a beautifully crafted plank format and accurately re-create the look of natural weathered timber.
Timber-effect tiles look like wood but do not act like wood. Made from porcelain and used on floors and walls, timber-effect tiles can incorporate a range of grain designs, natural irregularities and weathered finishes.
Technology has enabled Surface 360 to produce hyper-realistic timber-effect porcelain tiles that reproduce almost the exact appearance of natural timbers such as oak, ash, pine and walnut.
Compared to real timber, porcelain is extremely durable, easy to install and high load bearing. It doesn't warp, stain or rot when wet, making it easy to clean and maintain and, most importantly, it is resistant to mould, moss and verdigris.
Surface 360 (formally The Deck Tile Co) specialises in timber-effect porcelain tiles for both the interior and exterior of commercial and residential projects.
For more information, porcelain tile samples and technical support, visit surface360.co.uk
Contact:
0118 391 4120
---