Choosing the right flooring is crucial to the design of a project
Engineered wood flooring provides the opportunity to combine unique designs with imaginative colours and finishes. From concept through to design and final installation, The Solid Wood Flooring Company works with architects, designers, contractors and clients to achieve the best results.
The first Bubba Gump Shrimp Restaurant in Europe
The Solid Wood Flooring Company were commissioned by the main contractor to make a floor that would be accepted by the Franchise owner in the USA. The result can be seen in the image below and by personal visits. The finish is a Timberex coloured oil.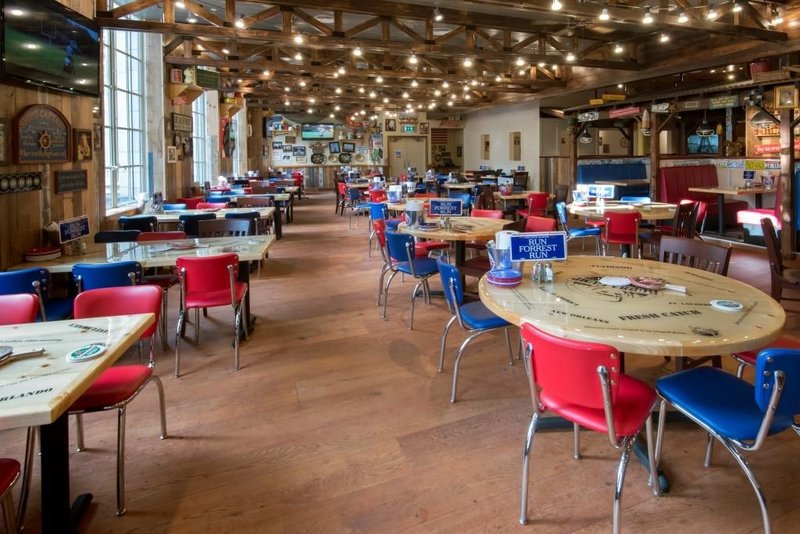 South Bank Tower
The Solid Wood Flooring Company worked with the Architects and designers to create and produce a light fumed select grade Oak engineered board and parquet to match. The parquet is prefinished and square edged with Timberex Enviro Oil which does not change the colour and therefore reduces the colour variation. This can be seen in the marketing suite at South Bank Tower.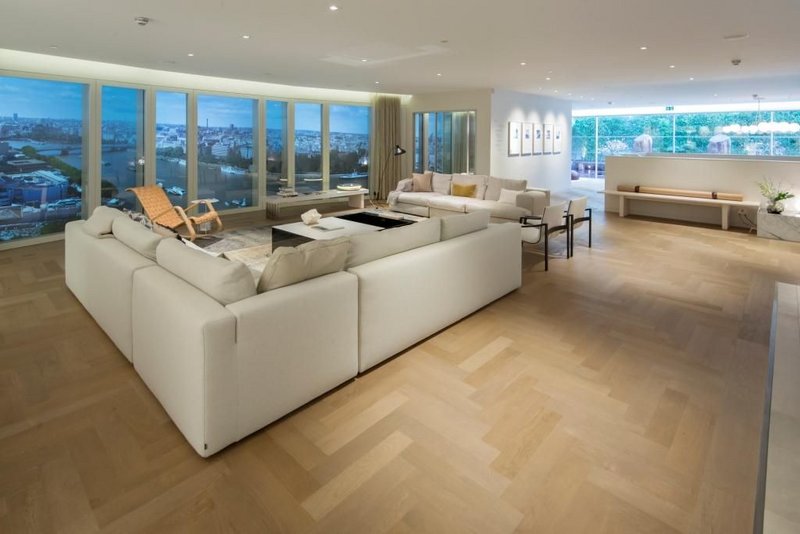 Strada Restaurants
The Solid Wood Flooring Company worked with the interior designers Keane Brands to develop a fumed and fired antique engineered parquet block which is now going into Cafe Rouge as well. As the board is fumed and oiled then the colour will not alter as it is the same fumed colour all the way through.