Wetroom specialist's bespoke design for London's Nine Elms Point development features elongated floor channel drainage moulding and three-part drain top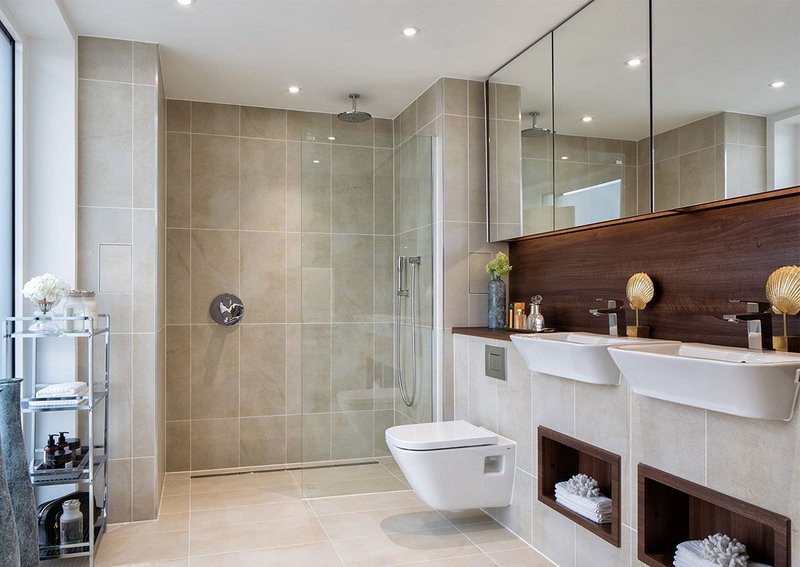 Nine Elms Point penthouse featuring Impey's bespoke wetroom drainage system.
Barratt London's Nine Elms Point development is made up of 645 homes contained in seven buildings and two iconic towers. Its residents can choose from a range of high-specification options, including contemporary wetrooms.
The developer asked wetroom specialist Impey to come up with a bespoke linear drainage solution that would drain excess water effectively from powerful rainforest showerheads while enhancing the look of the rooms in keeping with the overall feel of the development.
A standard off-the-shelf product would have been too short, so Impey engineered a bespoke elongated design with a floor channel drainage moulding that is installed first and screeded in place.
The polished stainless-steel linear drain top was designed in three parts for easy installation after completion, helping to prevent accidental damage on site. The drainage system was fitted using Impey's own 'fit-and-forget' WaterGuard self-adhesive tanking product in over 600 of the development's apartments and has proved so effective that installation at other Barratt London sites is now being considered.