New Georgian Red joins weber.rend RB colour range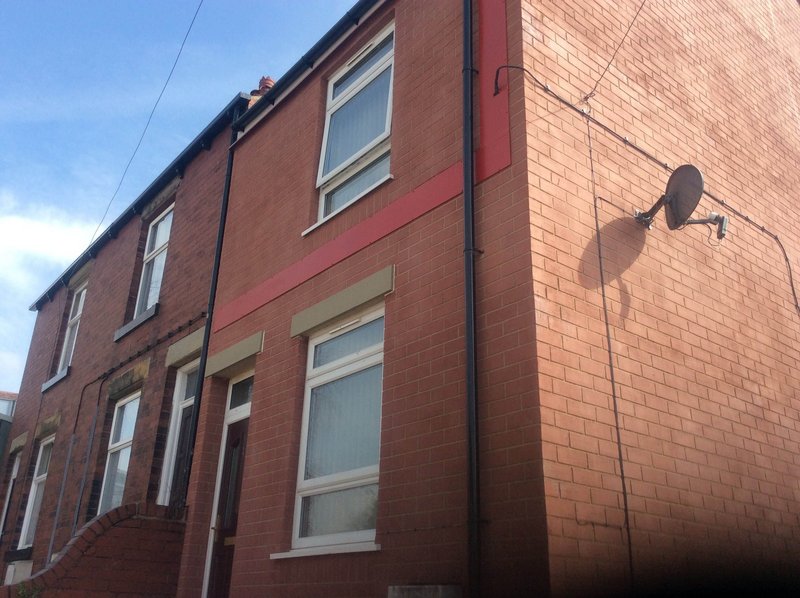 In response to customer demand Saint-Gobain Weber has introduced a new colour to the brick-effect finish for their External Wall Insulation (EWI) system with the addition of Georgian Red. This new EWI allows for the closest possible match for the refurbishment of the façades of Victorian and Georgian brick-built properties in the North of England.
While dramatically improving the aesthetics of these older, hard to treat properties and changing the streetscape for the benefit and wellbeing of residents, the application of weber.therm EWI will also improve the thermal performance of properties providing a warmer and more comfortable living environment with greatly improved U-values.
The weber.therm EWI system finished with weber.rend RB Render Brick finish achieves striking results. It produces a superb brick-effect finish in just a fraction of the time and cost of full brickwork cladding. weber.rend RB is the combination of two polymer modified mortars used in conjunction to create an authentic brick work pattern.
Once the base layers of render are set, the surface is lightly comb-scratched prior to the application of weber.rend RBB, a base render coat, which acts as the 'mortar' joint. When the weber.rend RBB base coat has taken up, and is firm enough to allow application of the face coat, 2 – 3mm of weber.rend RBF face coat is applied and stippled with a soft brush to give the brick-effect finish and cut out the mortar joints to achieve the brick pattern required. Seven colours of weber.rend RBF and four colours of weber.rend RBB are now available, allowing clients to replicate almost any brick and mortar combination which is important when matching with existing brick work and local buildings.
For more information about this project, or for technical support visit www.netweber.co.uk