A visionary client is as important as the budget, and the latest multi-tasking materials help deliver a safe and sustainable environment. Ruth Slavid reports from the first PIP seminar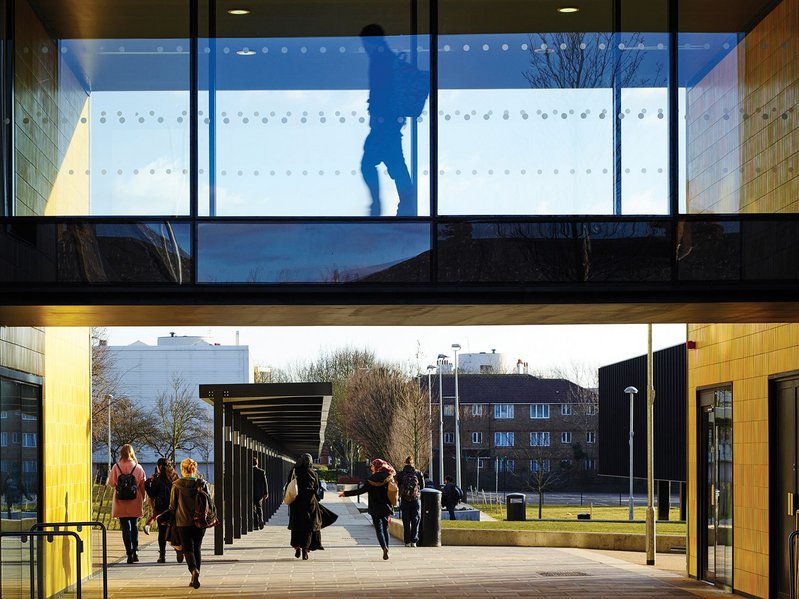 AHMM was blessed with a visonary client for its Stirling Prize-winning Burntwood School.

Credit: Timothy Soar
Think of a building type with tight budgets and demanding clients, yet the highest aspirations, and it won't be long before you realise that you are talking about schools.
This was the subject of the first PiP seminar, which looked at how talented architects work to make the buildings as good as possible, to help children not only inhabit surroundings suited to learning but also to make them feel valued and to unleash their imaginations.
At the same time, manufacturers explained the products they have developed specifically to make schools work better, whether thermally, acoustically or in terms of air quality.
All three projects presented had won awards, with the most prominent being AHMM's Burntwood School in Wandsworth, south London, which won the Stirling Prize last year. This was a well-deserved but bittersweet victory, since the project was one of the last to be realised under the Building Schools for the Future initiative.
A school of this quality is unlikely to be achievable in the public sector under the current regime, but the practice's Susie Le Good showed that adequate funding is not the only factor that leads to success. The client, she said, was 'visionary' – this was the only school on which AHMM had been asked to emulate Mies, with the Illinois Institute of Technology building cited as a particular inspiration.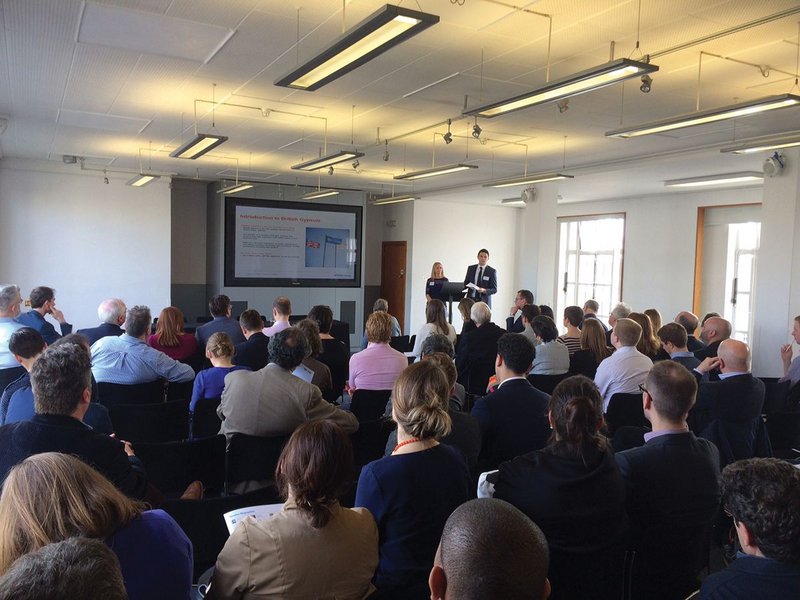 The first PiP seminar attracted a packed audience.

Credit: Timothy Soar
The existing school was a mix of buildings, with a fine assembly hall and pool designed by Leslie Martin. This was retained but most of the other buildings were replaced, although phasing was crucial since the school remained open throughout. An area of land was 'unlocked' and this enabled a programme of decanting and building to proceed.
There is a coherence and hierarchy to the design, with clever use of a colour palette developed with long-term collaborator Morag Myerscough, and precast concrete facades. AHMM has used these before with Lendlease, and developed expertise with manufacturer Techrete which allowed it to minimise the number of units while creating maximum visual variety by rotating them – an economy of materials that is well worth emulating in straitened times.
ORMS, which has ducked the funding issue by working with private clients, showed its work with Uppingham School to develop a new science block. While the building overall was inspirational with, for example, a helical stair and a Foucault's pendulum, the detail was almost more fascinating.
Colin McColl, associate director at ORMS, explained the process of choosing laboratory furniture. The school, he said, wanted a warmer feel and opted in the end for oiled iroko benches. It acknowledges and accepts the responsibility for maintenance associated with this choice but rigorous testing confirmed that 'no material is perfect'.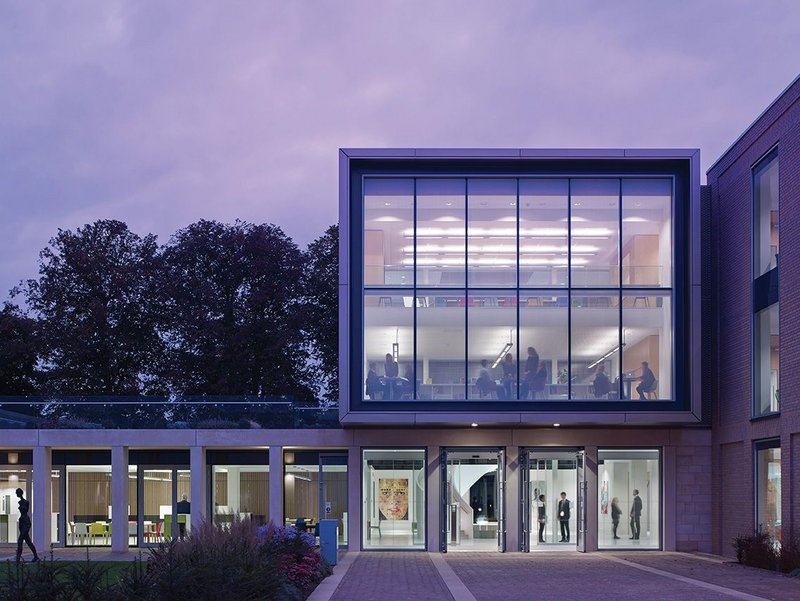 ORMS' Science Block for Uppingham School incorporates a helical stair and a Foucault's pendulum.

Credit: Killian O'Sullivan
ORMS chose the manufacturer for the equipment partly on the basis of the quality of hinges it offered – an important consideration since no amount of fine materials will impress if the doors are hanging off after a few months.
If nascent scientists put materials through their paces, then what about sports players? Oscar Acoustics has developed a panel robust enough to be used at playing height and demonstrated that for a very large sports hall at Bedford Academy this approach allowed considerable savings in the overall area of panels needed, since the panels were being placed where the noise was generated. It achieves a better result than was previously thought possible, and at a reduced cost.
Air quality is at least as important as sound quality, and British Gypsum has developed ActivAir which it argues convincingly can help address this.
Studies show that levels of undesirable chemicals in classrooms, particularly of formaldehyde, are often too high, especially after art classes. While windows can, in theory, be opened, there are often concerns about draughts and noise.
ActivAir reacts with formaldehyde and can be used in place of conventional lining products. It works in such a way that it doesn't 'fill up' or 'wear out', giving it a long life. The company has conducted controlled trials, using the product in one of two near-identical schools and monitoring the results – which are impressive.
If this product is doing two things, then so is the dynamic insulation that Jablite has developed and applied at the Hundreds of Hoo Academy in Kent. The expanded polystyrene panels are moulded in such a way that ventilation air passes through channels, allowing a substantial amount of heat recovery and hence an increase in comfort and a decrease in costs.
Heat recovery was just one of the approaches that Penoyre and Prasad used at Ashmount Primary School in north London, designed to be carbon neutral. Admirable enough, but this was not the most impressive part of the scheme. That came from the architectural approach that took advantage of a unique site on a former railway line to give city children a school that feels as if it is set in woodland.
There was a packed audience for these inspiring talks and a level of enthusiasm that suggests that, whatever the constraints, we will be seeing more good schools designed by inspiring architects using ingenious products in an intelligent manner.