Extended fire tests remove building height restriction on Ancon's Teplo ties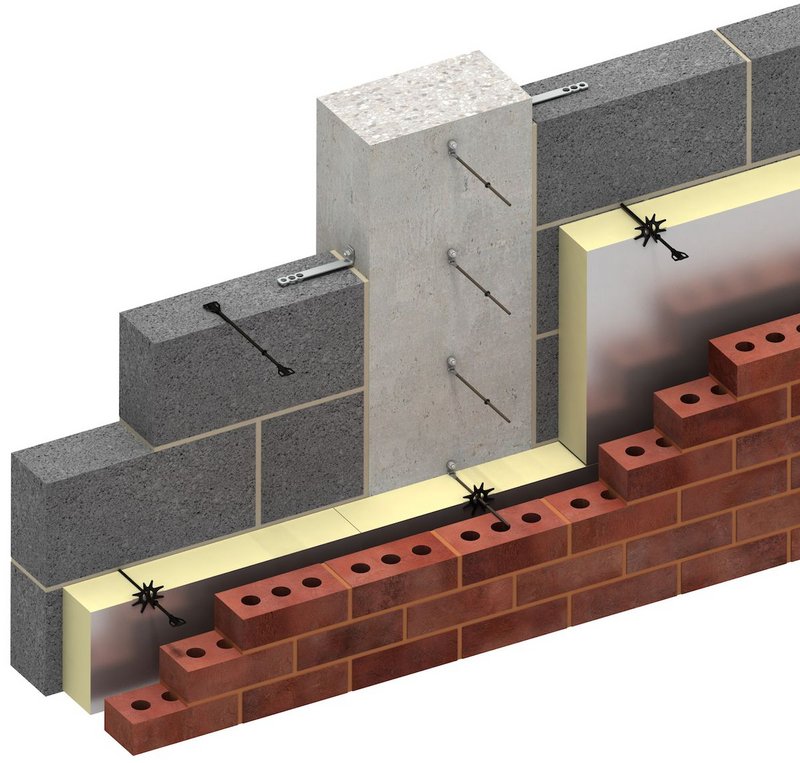 Teplo BF and Teplo L.
Following recent fire tests at BRE Global, Ancon is pleased to confirm that its innovative basalt-fibre, low thermal conductivity wall ties, Teplo-BF and Teplo-L, offer 120 minute fire resistance, making them suitable for buildings of any height (subject to structural performance), in line with Building Regulations, Approved Document B.
The BBA has confirmed that the fire resistance of these ties will be updated from 60 to 120 minutes in the next issue of Ancon's Agrément Certificate (14/5160, PS2 and PS3).
Teplo-BF and Teplo-L ties are now fully comparable with the fire resistance of stainless steel wall ties which, being non-combustible, are also suitable for buildings of any height. However, being 24 times more thermally efficient than stainless steel, Teplo ties are the ideal choice for insulated cavity walls in low energy buildings, such as passivhaus or zero carbon projects.
Teplo-BF and Teplo-L wall ties comprise a pultruded basalt fibre body set in a resin matrix, which provides high strength and an exceptionally low thermal conductivity of just 0.7W/mK, minimising heat loss across an insulated cavity.
The ties have been developed for use in a range of building applications. Teplo-L features an L-shaped stainless steel upstand to allow secure surface fixing to in-situ steel, timber, concrete or masonry; while the Teplo-BF, which is built into mortar at both ends, features specially moulded safety ends that improve buildability and bond strength over the original bar-shaped TeploTie, making it easier and safer to use and suitable for standard or slow-drying mortars.
For more information and technical support visit www.ancon.co.uk.
Contact
0114 275 5224