Insulating Clovelly project saw 114 homes in the 17th-century village sympathetically upgraded in a five-year scheme that involved sheep's wool and 'almost invisible' secondary glazing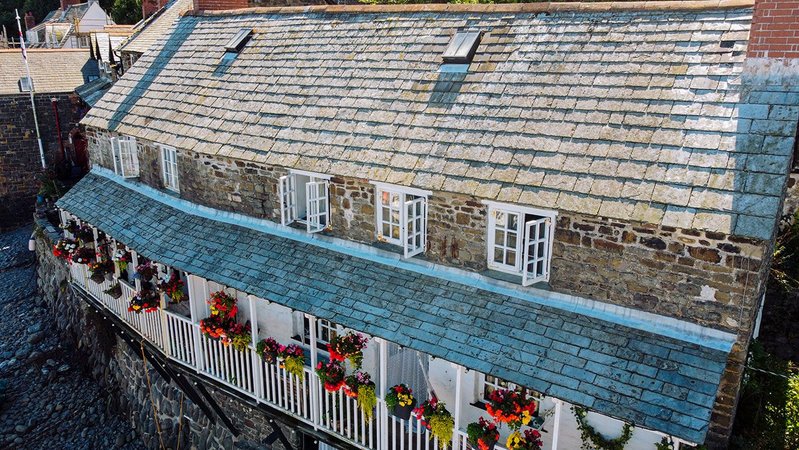 The five-year project saw some 114 Grade 2 listed 17th Century homes and buildings retrofitted.
A project to sustainably retrofit an entire historic village with sympathetic insulation techniques has roughly halved average energy loss and slashed heating bills for residents.
The Insulating Clovelly initiative saw 114 listed buildings in the coastal village of Clovelly in north Devon upgraded with discreet insulation techniques designed to be in keeping with their period features.
Concluded in 2021, the five-year project was the brainchild of village owner John Rous, director of The Clovelly Estate Company, who also funded all the improvements, and Mukti Mitchell, founder of listed building insulation specialist Mitchell & Dickinson.
Mitchell & Dickinson developed a holistic insulation system for the grade II-listed, 17th century homes and buildings, which combined sheep's wool loft insulation with bespoke draught-proofing and the installation of an 'almost invisible' secondary glazing system on existing windows.
This helped deliver an estimated 40-50% reduction in average overall energy loss across converted properties, based on an assessment of thermal performance before and after the measures were fitted – equivalent to an estimated 5,000-tonne reduction in CO2 during the lifetime of the installations. Furthermore, anecdotal evidence from tenants revealed a halving of fuel costs in many homes.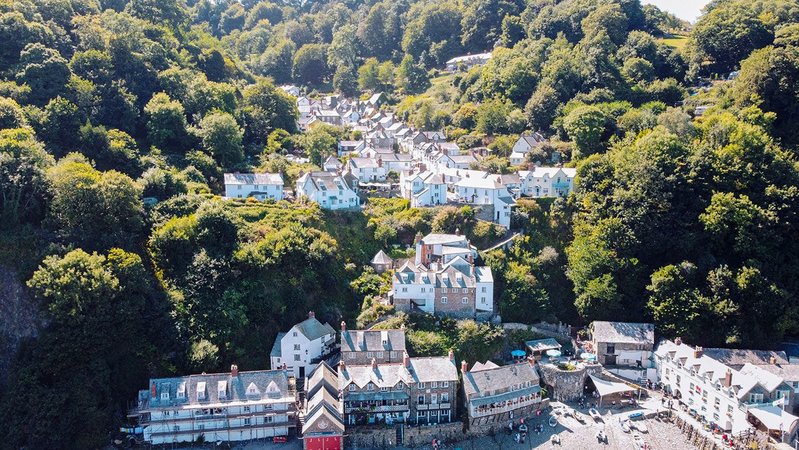 Many homes are perched on the hillside and battered by harsh sea winds.
Tom Coles, managing director of Mitchell & Dickinson and project lead, told RIBAJ: 'In the early days there was some resistance from tenants, as our work is quite intrusive and many cottages are quite small. However, after word got out that people in upgraded buildings were either turning their heating off or not needing to order so much coal, tenants had a commercial incentive and actually began stopping our craftspeople on the street to ask them when they would be coming to their home.'
The abundance of listed properties meant there was little standardisation so each cottage had to be treated as its own mini project. Mitchell & Dickinson carried out analysis of potential heat loss reduction in each home, based on what measures were possible, then developed a library of method statements for each process to be carried out.
Measures found to have the biggest impact on heat loss included loft insulation, or pitched roof insulation in cottages where the upper storey was inhabited. 'Some of the lofts in the village were completely bare with either no or very little insulation,' said Coles. 'Our intention was to upgrade it at least to the 300mm necessary for the intervention to have a significant effect.' Pitched roof build ups typically comprised only slates laid on rafters and plaster lath and required at least 70mm of PIR insulation.
Many homes are perched on the hillside and exposed to extreme winds, so fitting draught-proofing around windows and doors and 'giving them enough tolerance to allow them to be opened throughout the winter and summer' was key, said Coles. Rooms in many cottages are small and windows often required significant restoration to replace decayed timbers. The secondary glazing system, CosyGlazing, exploits plexiglass and magnetic tape to minimise heat loss.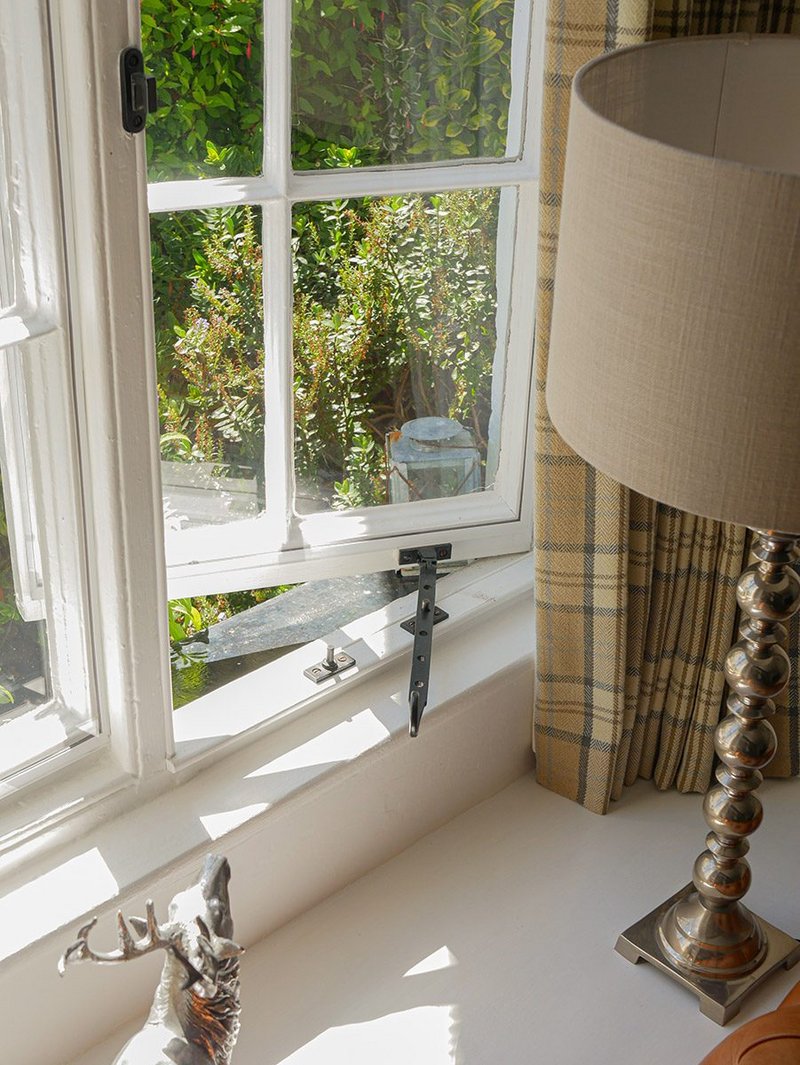 The CosyGlazing secondary glazing system is designed to be 'invisible' to preserve period features while cutting heat loss by 75%
Other challenges of completing the work included the need to avoid disruption for residents. A vacant property was commissioned as a central workshop where windows and other sections could be worked on remotely.
According to Coles, the retrofits didn't have a significant impact on EPC ratings, largely because the process doesn't 'heavily reward the specific measures carried out', for example secondary glazing didn't factor in EPCs, yet the CosyGlazing system achieved a 75% heat loss reduction compared to single glazing. In addition, the upgrades didn't include heating systems and most homes use coal burners or open fires.
However, the improvements to building fabric underpin a new programme to fit high heat retention radiators throughout the properties, which is expected to push up EPC ratings.
The success of the Insulating Clovelly project won the Clovelly Estate Company the National Landlord of the Year award at the Energy Efficiency Awards in 2022.