Centor's latest innovation provides an elegant solution for inside-outside living to architects and homeowners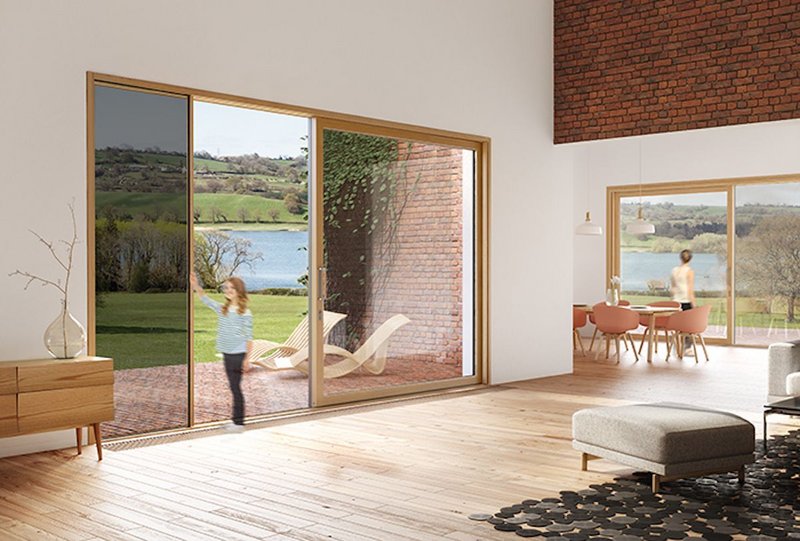 Centor aims to provide the ultimate inside-outside living experience with its new Integrated Sliding Door. The launch builds on the success of its Integrated Doors, which won a prestigious 2015 Red Dot Design Award for 'innovation in form and function'.
The company believes in providing the best possible connection with world by creating beautiful products that allow homeowners to control their living environment, while overcoming the compromises traditionally associated with full-height glazing.
With the Integrated Sliding Door, the visual effect is enhanced by a narrow framed sliding panel that aligns with a frameless fixed panel to maximise views outside, whether the panel is open or closed.
Innovative built-in screens and shades control insects, sunlight and privacy, and retract completely and discreetly into the door frame when not in use. These integrated screens and shades preclude the need for extra fittings, so the home's original design intent can be maintained in all seasons. An insect screen is built into one jamb, while a light-filtering or blackout shade is housed in the opposite jamb.
Centor Integrated Doors help architects to deliver elegant solutions that provide discerning homeowners with complete versatility, so they can enjoy all the benefits of inside-outside living, all year round.
Available in Sliding, Folding, French and Single configurations, the doors, screen, shade and hardware are integrated into one beautifully designed system, each component working seamlessly with the next for enduringly smooth fingertip operation.
For more information and technical support visit www.centor.com
Contact
0121 701 2500