Schlüter-Systems' luxury linear drainage makes wetroom installation quick and easy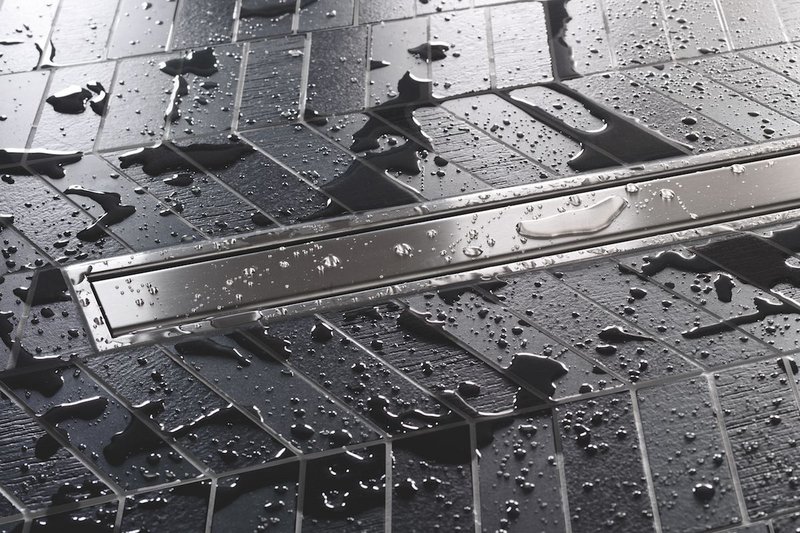 Schlüter-Systems offers a complete solution for a CE marked waterproof floor-level shower area. The tile covering in the shower area must be sufficiently sloped to allow for proper drainage; this is easily achieved with the prefabricated levelling and shower tray components of Schlüter-Kerdi-Shower.
Schlüter-Kerdi-Shower is available with the point drainage system, Schlüter-Kerdi-Drain, and the linear drainage system, Schlüter-Kerdi-Line. Schlüter-Kerdi-Line is a component linear drainage system for the construction of floor-level showers with ceramic tiles and natural stone. It consists of a formed stainless steel channel body with a grate and frame structure that can be seamlessly adjusted to the thickness of the covering, from 3-25mm.
For the ultimate finish with a continued field of tile or natural stone, Schlüter-Kerdi-Line-D was introduced to the range. This offers a frameless covering support specifically designed for showers made from tile and natural stone. All of the systems in the Schlüter-Kerdi-Shower range are designed for quick and simple installation of floor-level showers.
An integrated system solution, guaranteed by one manufacturer with products that are designed to work together, should be the specifier's first choice when selecting products to use in shower areas and wetrooms. The latest Schlüter-Systems CPD series introduces the key considerations in the design and installation of walk-in shower areas. Enhance and reaffirm your knowledge with these 45-60 minute presentations, held at your offices, by Schlüter-Systems Ltd – just email training@schlüter.co.uk for further information.
For more information and technical support visit www.schluter.co.uk
Contact
pr@schlüter.co.uk
01530 813396
---