Global modular flooring manufacturer Interface has launched two new designer-focused collections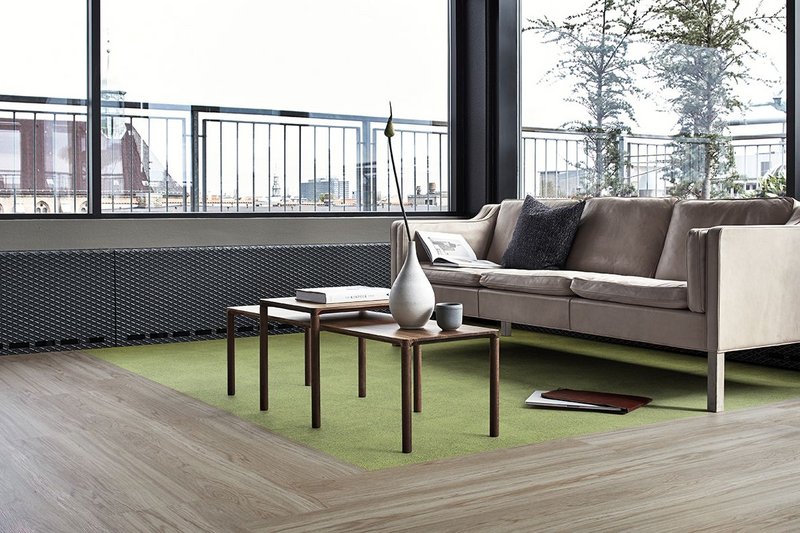 Both collections are inspired by nature.
Interface's new 'radial' and 'composure' collections create unique spaces through clever transitions and colour progressions. Consisting of subtle and organic textures, the company's new lines were developed with wellness at their core to create a soothing and inspiring interiors.
The 'radial' collection, which offers a selection of twelve colourways, blends smooth geometry and softened edges with a palette of tinted pastels and foggy neutrals, resulting in mindful and relaxing spaces. When combined with non-directional installation, the interactions blend into a fascinating result.
The extended 'composure' range comprises of sixteen neutrals, chalky pastels and poppy brights. Expanding the collection allows designers to have greater versatility to complement more spaces.
'Composure' now has a new addition–'composure edge'–available in eight colourways. The range features a transitional design over a single tile, increasing the visual possibilities of this great collection.
The 'composure' collection is compatible with a lots of backings to choose from, such as 'graphlex' and 'sone'. Further, its new 'circuitbac green' is a unique high performance modular carpet backing using a mix of carbon negative bio-plastics and mineral filler to create a durable products that meets the sustainable business needs of customers.
Speaking about the collections, design and development manager at Interface, Mandy Leeming, commented: "The composure collection is one of the most successful modular carpet ranges in the market, with its inspiration showing in the range's design and practical benefits.
"The new, soft colourways provided in 'radial', along with the vibrant addition created by the 'composure' collection, provide a strong palette to help cultivate spaces that have a positive impact on their users."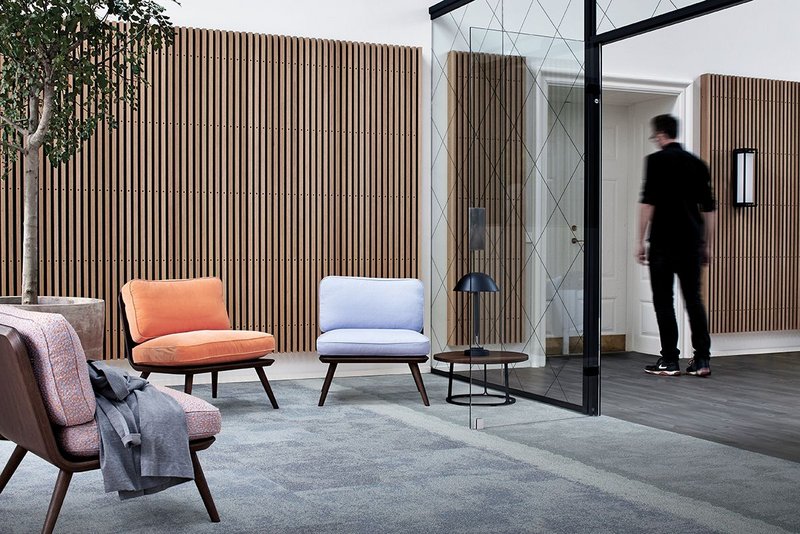 A calming atmosphere.
For more information or technical inquiries, please visit:
Contact:
01274 690690
---