More colour options, better rolling and improved thickness mark a step up for Taralay Initial Comfort and Compact entry-level flooring ranges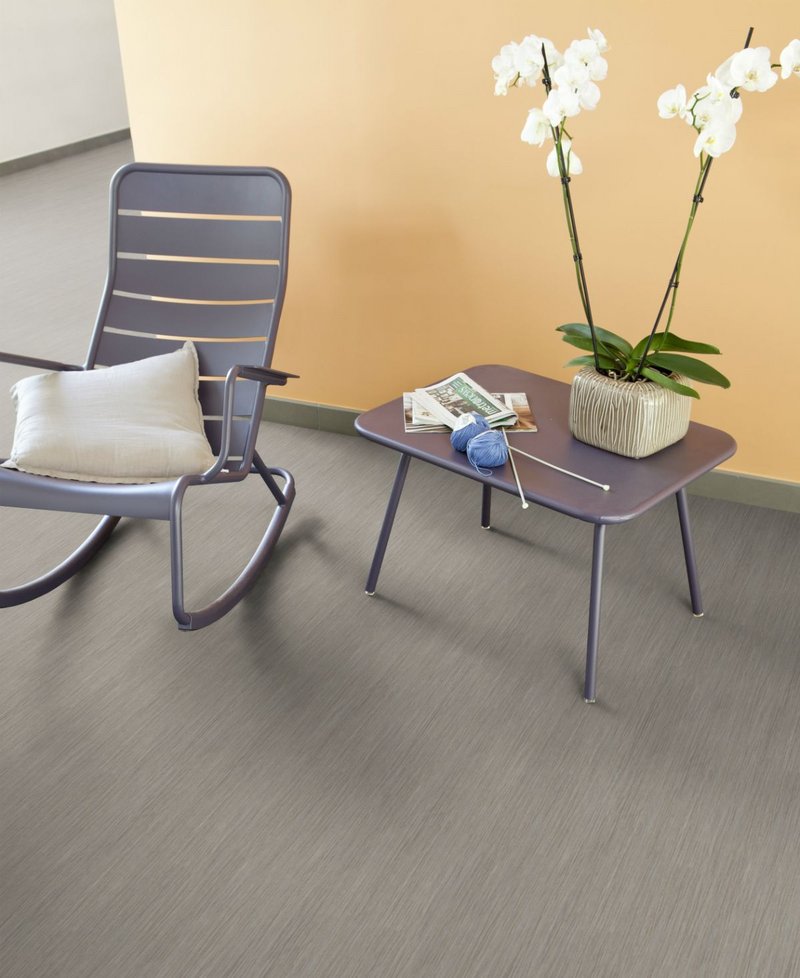 Filament Light from Gerflor's Taralay Initial vinyl flooring collection.
Flooring specialist Gerflor has built design and performance improvements into its Taralay Initial Collection for 2018. The collection offers design-led, cost-effective vinyl flooring products for contract and residential markets through its Comfort and Compact ranges.
Designers and specifiers can now choose from an additional seven colours, bringing the total to 32. There are wood, concrete, textile and modern graphic designs, all with good indentation resistance, 19dB sound insulation and an improved foam backing that allows easier rolling so less force is needed to push rolling loads. It is hard-wearing and suitable for high-traffic areas.
Taralay Initial Comfort now weighs 7.5kg per roll less than previously so is easier to manage for installers. Its Protecsol surface treatment makes cleaning easy with no need to polish, helping to improve indoor air quality.
Taralay Initial Compact is a heterogeneous vinyl flooring also available in wood, concrete and textile designs in natural colours. Its compacted backing is reinforced with a glass fibre grid and printed design. It continues to offer a transparent wear layer with a Wear Group rating of T, good indentation resistance and 6dB sound insulation. Like Taralay Initial Comfort, it also features Protecsol surface treatment.
For more information and technical support, visit: www.gerflor.co.uk
Contact:
01926 622 600