Four of the products for interiors that grabbed our attention this month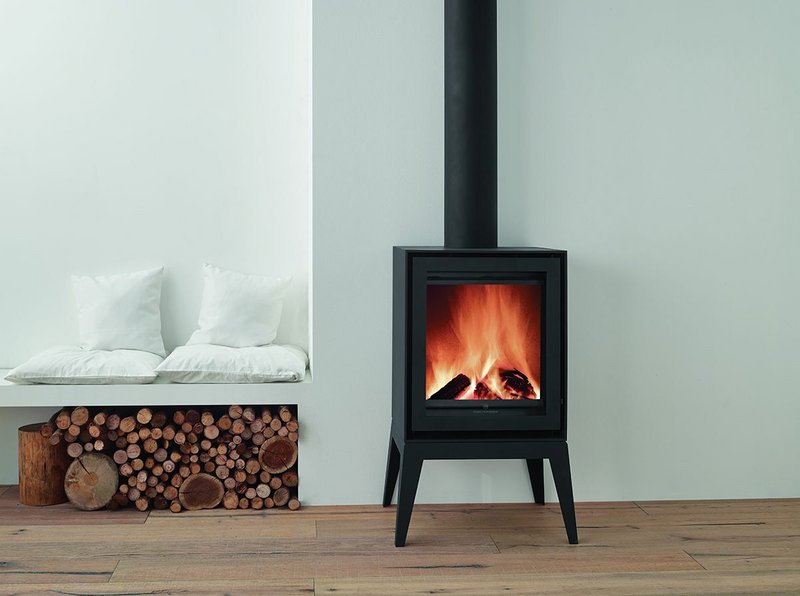 Wood burning stoves
Forgo
Eurostove has a new addition to its toys for men, Forgo Montanha steel stoves from Portugal. Keep the man in your house happy for hours, prodding and poking the burning logs, adjusting the air inlet, making a mess both clearing up the ash and stacking unused logs, and telling everyone how to manage a blaze properly. Even better, these six Defra-approved stoves can be used in smoke controlled urban areas, and their wood consumption and CO2 emissions are low. So the kids are warm, Dad's happy, Gran's nodded off, and Mum can nip down the pub in peace.
---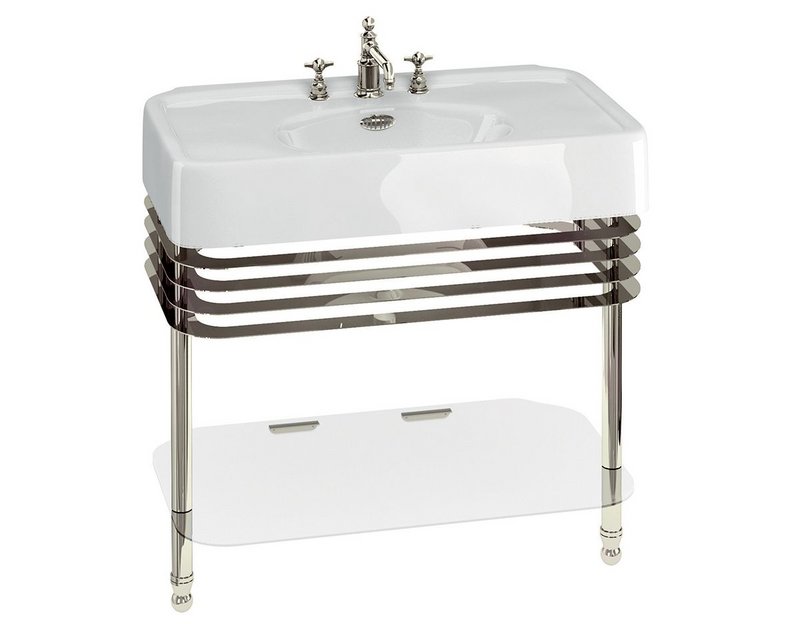 Console basins
Arcade
When, on a rainy Sunday afternoon, your mind strays to making a statement in the bathroom, surely you'll remember Rick shouting in The Young Ones: 'Neil! The bathroom's free!' adding in Dave Spart mode, '... unlike the country under the Thatcherite junta...' Arcade substitutes style for posturing and usefulness for aggression with 900mm console basins to make a different kind of statement. Boasting a Belle Epoque design signature, this nickel finish can give your bathroom a cool Jazz Age look. Be careful practising your Charleston in the shower...
---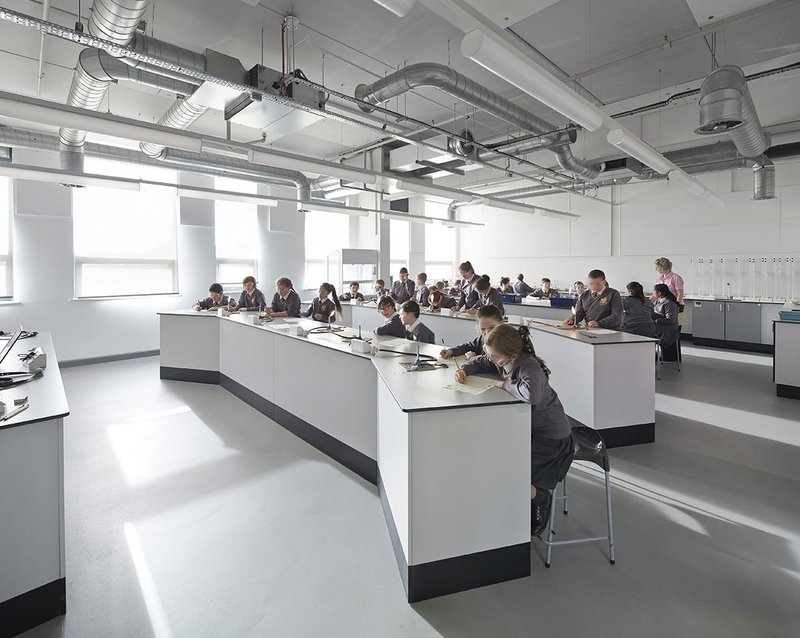 Rubberised flooring
Nora
The girls at Notre Dame Catholic College in Liverpool look like they are enjoying their new school premises, heads down for the camera like Miss Jean Brodie's crème de la crème. Nora systems supplied 2,400m2 of its noraplan unita flooring to the upper circulation areas, and 1,500m2 of norament grano for the ground floor atrium. Is the grey colour scheme a nod to the monochrome world of the Sisters who founded the school over 100 years ago? Anyway, it's a shame nora doesn't do ceilings too – didn't anyone notice that someone forgot to put one over all those pipes?
---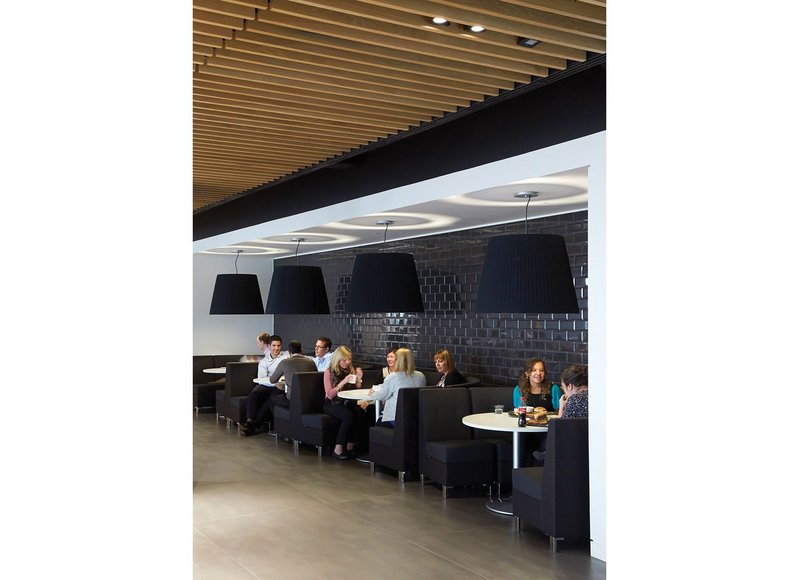 Ceiling baffles
Hunter Douglas
Leaving aside all those grey areas in our legal system, this law firm seems to have chosen a colour scheme for its staff cafe that encourages them to see the world in more black and white terms. But to avoid giving any uncompromising impression, Wragge Lawrence Graham's new office in Birmingham Central softens the space with 250m2 of Hunter Douglas' high profile baffle system, with a solid wood grille system in European Oak. Improving looks and acoustics, it's good to have the ceiling bring some welcome colour to all those legal shades of grey.
---