From boardroom to bathroom, steel screens sit comfortably with either contemporary and traditional aesthetics – or both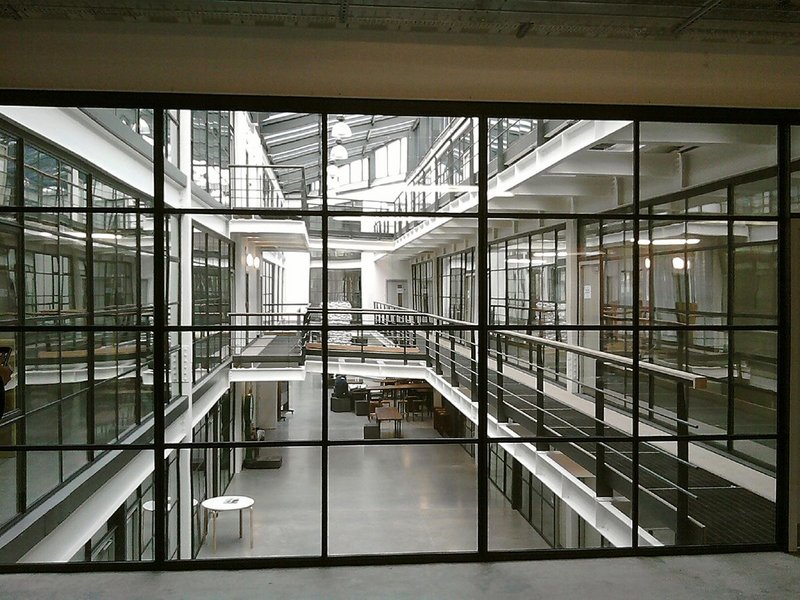 Traditional steel window and door screens are being reinvented to meet unprecedented demand for bespoke internal glazed partitions. They are screening everything from boardrooms and wine cellars to kitchens and showers in high-end commercial and residential projects.
Bridging the contemporary and traditional aesthetic, steel screens allow excellent visibility and the passage of maximum light between different areas. Steel provides solidity without being visually overpowering; a look no other material can replicate due to the slenderness and robustness of the steel sections. Unlike the potentially chunky proportions required with timber or aluminium, a steel T-bar or glazing bar, a mere 25mm wide, is enough to ensure maximum strength while providing the greatest possible area for glass.
Screens used internally allow even greater design flexibility than those used externally and designers have the opportunity to incorporate sliding and pocket doors or entire sliding screen sections. Door thresholds are unnecessary so the finished floor is uninterrupted.
Internal screens are generally formed using traditional W20 steel sections. These may be configured to create three-quarter height and full height panels with 90º returns or curves, and to take large or small glass panes. Screens are highly versatile and can include windows or doors up to a height of 2.4m with fixed glazing above where extra height is required. Bespoke designs can fit specific spaces making them ideal where, for example, the screen needs to follow the profile of a vaulted ceiling.
When they are used in wet rooms and as shower screens, weather seals can be employed to ensure a fully waterproof enclosure. In situations such as wine cellars, the aesthetics of steel screens contrast well with the fabric of older buildings. An added benefit is that they may be used to provide security and aid temperature control by dividing areas.
Most screens are single glazed but, when needed for acoustic reasons (in corporate boardrooms, for example), double glazing with acoustic glass is available.
In tests, screens formed of W20 section profiles have achieved ratings of 39dB depending on the glass specification. Fixed partitions can be certified with up to 30 minutes fire integrity using appropriate fire-rated glass. The use of safety glass allows screens to meet necessary building regulations.
To ensure the highest durability and to achieve the aesthetics required, screens may be hot-dip galvanised and factory finished with a high quality polyester powder coat applied in any RAL colour. An alternative is an industrial raw steel finish that shows up the details of the manufacturing process, including the welded joints. This is achieved either through a clear powder coating or with the application of a high quality factory applied lacquer.
There is an almost unlimited choice of handles and fittings for use with internal steel screens ­– virtually any commercially available product is suitable. This reinforces the exciting potential of internal steel screens and their strong place in design-led projects.
For further information on the Steel Window Association, please visit www.steel-window-association.co.uk or call 0844 249 1355.
---