Ashchurch Villas, designed by Pollard Thomas Edwards Architects in Hammersmith, benefits from 450m of Jacksons' fencing and gate solutions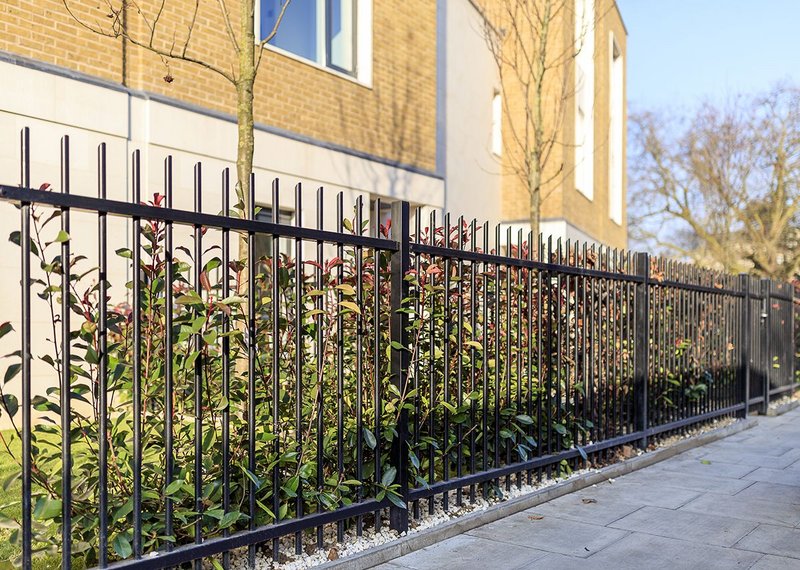 Jacksons' fencing has been installed at Ashchurch Villas in Hammersmith, London
Jacksons has installed 450m of fencing at a new luxury housing development in Hammersmith, London. Designed by Pollard Thomas Edwards Architects, Ashchurch Villas is a £30m contemporary scheme offering a twist to traditional London living with landscape design by Mark Hanton Studio. In addition to fencing, Jacksons has also supplied manual and automated gates for the project, which includes 15 spacious villas and seven mews houses.
Jacksons' black Barbican Imperial fencing has been used to define the boundaries of the development as well as protect the perimeter of the villas, with matching automated and manual gates to manage access to the homes. Then Jacksons' timber Hit & Miss Fencing outlines the residences' gardens and provides a welcoming look, along with a 25 year guarantee against rot and insect attack. With contracting by Balfour Beatty, Jacksons' fencing has been installed to ensure the security of the development and homes.
Watch the video case study below to discover how Jacksons Fencing has secured this high-end contemporary housing development for now and the future.