PIP editor Jan Carlos Kucharek imagines Parliament leaving London
... in the political landscape brings the honeymoon period of imagining our democracy anew before the old cynicism sinks in. While I wait, my legs are crossed in anticipation of the Independent Options Appraisal into the Houses of Parliament's parlous state, due out in June. The eye-watering £3bn repair bill for Pugin and Barrie's 1870 building makes the 'scandalous' £414m paid for Enric Miralles' Holyrood in Edinburgh look positively parsimonious.
But why not move Parliament lock, stock and barrel out of the capital? Imagine: a bespoke building in central England that could be procured for a fraction of that £3bn price. One that would portray new democracy, meet the needs of MPs, be a model of sustainable thinking, and erode the north/south divide. I've always dismissed the £43bn HS2 as a spectacular vanity project, but with a new Parliament directly above the Birmingham interchange connecting the north and Scotland with London it would be a very different kettle of fish. The Palace of Westminster gets handed to SPAB to be put out to pasture, expenses claims from now Brum-based MPs fall, and the mother of parliaments does its bit for mother nature. Maybe the politicians' much-vaunted 'change in the political landscape' will only come about if they change theirs. But I think it'll take more than fingers crossed for that.
Jan-Carlos Kucharek, Editor
---
... And here are three of this issue's out-takes to enjoy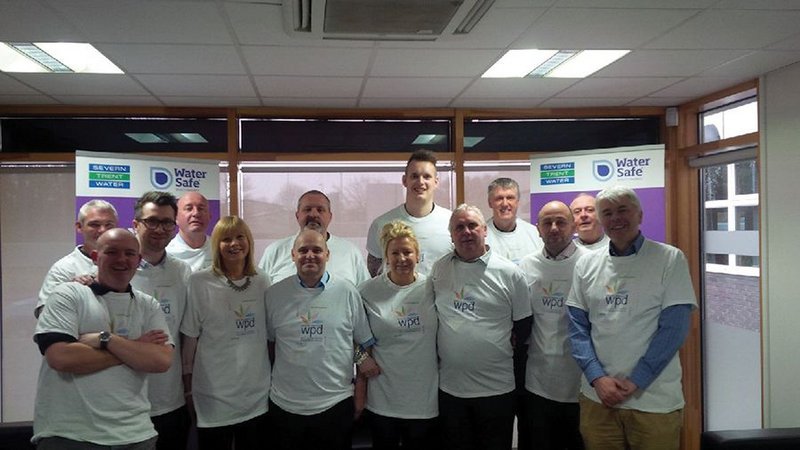 LEAKS AREN'T EVERYTHING
On March's World Plumbing Day – 'a time to reflect how we can…raise plumbing standards in the UK', water supplier Severn Trent urged customers to 'avoid rogue plumbers'. What?! Every time I pore over Yellow Pages from 'AAA' to 'A Plumber', I put my feet up, confident that an expert is dealing competently and economically with the dripping overflow. And in this selfie culture is it any surprise that a WaterSafe survey's found most customers felt a plumber's appearance was more important than qualifications? So if he looks like George Clooney, he'll be more able to clear that blocked 'U' bend? No s**t Sherlock! Or more likely, a whole load of it…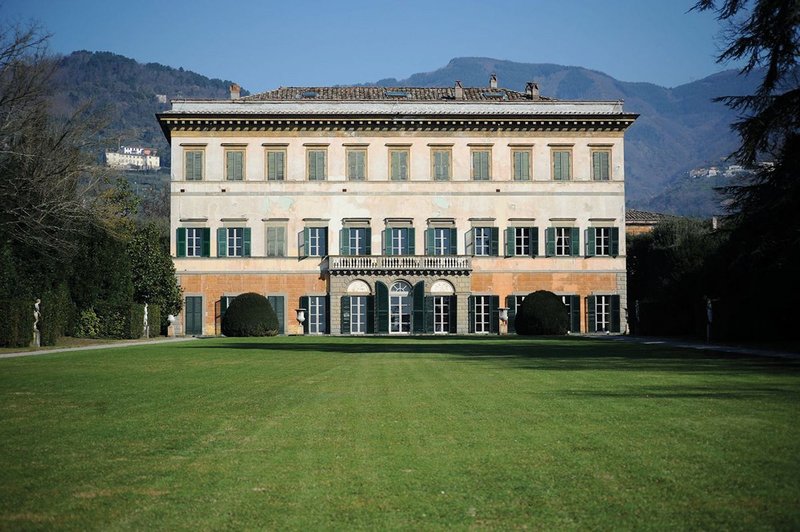 MAD REALE RID
The Italian Villa Reale di Marlia near Lucca has seen a lot in its time, according to estate agent Lionard, which just sold it. The 1800s palazzo has a lovely English garden around its 'Green Theatre' of high yew trees, where 'demon' violinist Paganini purportedly deflowered Napoleon's sister. If that wasn't enough to set fans aflutter, the name of later owner Carlo, Prince of Bourbon, was mud in polite society when he married an Irish commoner: he lost the estate – after fathering a son whose loopy religious antics had him dubbed the 'Mad Prince'. A luxury hotel chain's just bought the villa off the Pecci Blunt Counts – another name rolling off the tongue in all the wrong ways.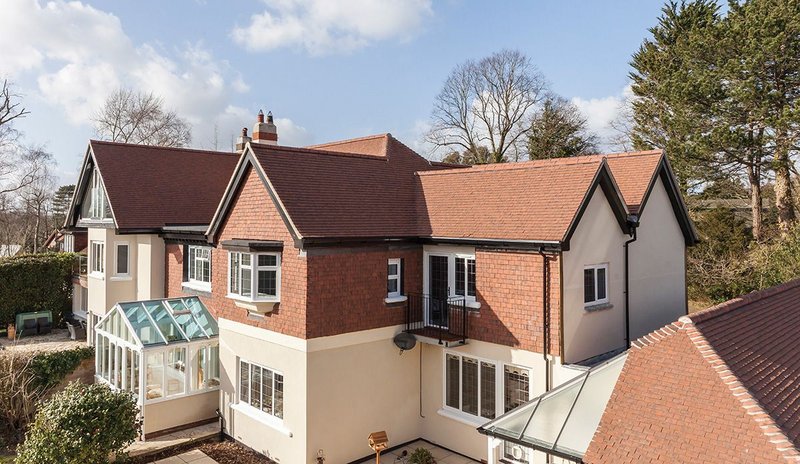 NO, MR BOND…I EXPECT YOU TO TILE…
Famous for covert operations in the world's most glamorous parts, you wouldn't associate Southampton with James Bond, but it seems the city's 1920 Burlesdon Lodge was home to Mansfield Cummings, founder of MI6 and the original 'M'. The unassuming house originally sported 'safe' terracotta tiles; which, when it came to refurbishment by the new family 'planted' in it, were cunningly replaced with very convincing Rosemary Clay 'doubles' by Redland. Specified using the firm's free-of-charge SpecMaster service, it also meant they didn't need to get in the Q for a QS – so saving a pretty Moneypenny at the same time.
---