New family of LED Contour High Density strips in two colour temperatures.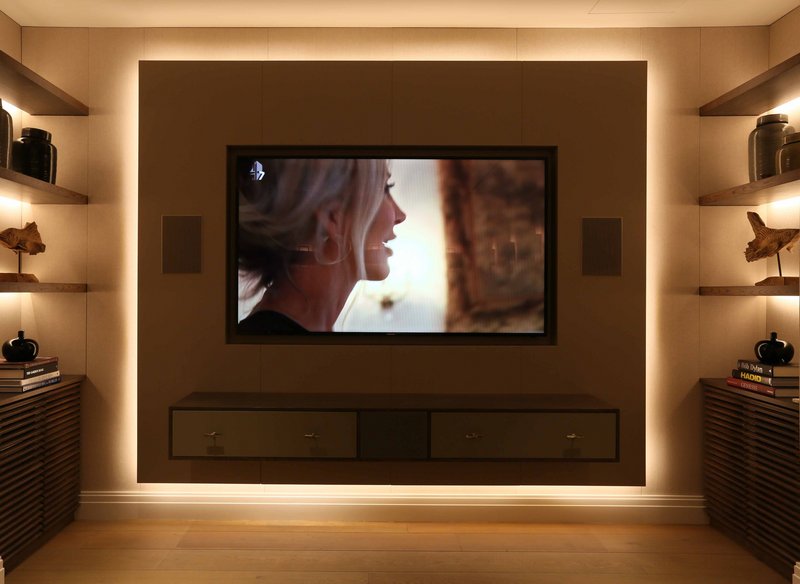 John Cullen introduces its new Contour HD27, which produces an attractive warm light of 2700K, along with the Contour HD24 which gives a warm white light of 2400K. As well as a CRI of more than 90, the new Contour HD strips have more closely grouped LEDs producing a less "dotty" light with a higher definition.
The strips have a high light output at a great efficiency of 500Lm/m giving a minimum of 50Lm/w/m. They can be easily cut to size with 5cm cut points, making them easy to install almost anywhere in a home – from shelving units to shadow gaps.
Using the Contour HD is an excellent way of introducing layered lighting to a scheme lessening the need for downlights. Install it as a back-light or front light in shelving. Install it under kitchen islands or above kitchen units to create strong linear effects.
John Cullen offers a range of discreet light fittings, designed in house and manufactured in the UK, to suit the well-designed interior. All our products are precision engineered to 0.01mm tolerance to exacting standards and designed and tested to BS EN60958. It uses the tightest commercial binning available to ensure colour consistency throughout and then LED bins are allocated to individual products and selectively despatched to ensure complete colour consistency. All John Cullen products are designed to maximise energy efficiency whilst maintaining high performance using replaceable LEDs were possible.