A trio of paints from Johnstone's Trade are the first products from a decorative coatings manufacturer to receive the Environmental Product Declaration (EPD) verification from BRE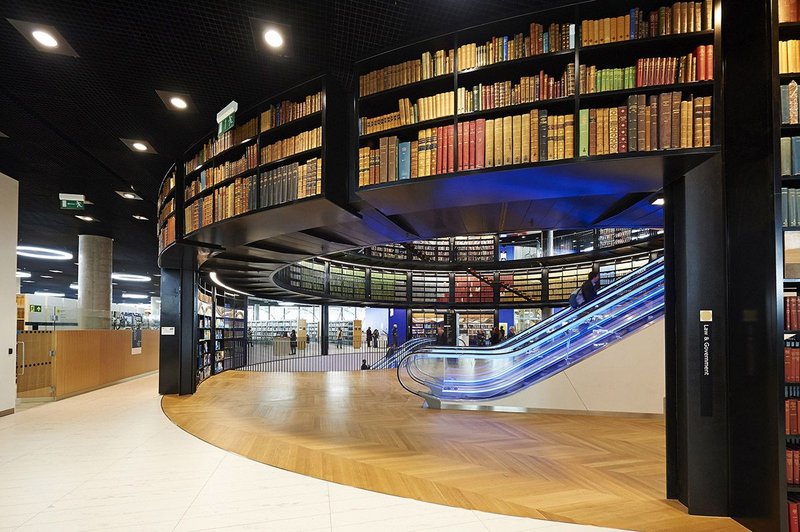 An EPD allows architects to accurately compare competing materials from an environmental perspective whilst enabling contractors and building owners to comply fully with government legislation.
Johnstone's Acrylic Satin, Professional Gloss and Aqua Water Based Gloss paints all carry EPD certification which complies with European Standard EN 15804. An additional number of core specification products are set to achieve certification in coming months.
Johnstone's, celebrating its 125th anniversary in 2015, is dedicated to sustainability and best practice. Its comprehensive product range is available on the National BIM Library, enabling specifiers to access and incorporate directly into their BIM models some of the leading paint products on the market.
Further support for the specifier includes a new CPD titled 'Specifying Sustainable Paint Systems'. The new seminar provides architects and specifiers with valuable information on what they need to consider at every part of the paint lifecycle, including the extraction of raw materials, the manufacturing process and its performance in use.
One Angel Square Manchester
Johnstone's commitment to sustainability is evidenced on the recent Co-operative Group head office in Manchester, which at the time of construction was the most environmentally-friendly building in the world – achieving a BREEAM score of 95.16%.
The 320,000 sq ft building, designed by 3DReid and constructed by main contractor BAM, incorporates contemporary office space, restaurants, a fitness centre and changing rooms.
Using Johnstone's Ecological Solutions, a range of paints with EU Ecolabel accreditation, 14 floors took a team of 25 decorators six months to finish.
Selected by the architects for its Ecolabel accreditation, more than 10,000 litres of Johnstone's Covaplus Vinyl Matt was used throughout the building to provide a hard wearing, wipeable finish. With a new and improved formulation, Covaplus is perfect for large-scale environments or those under critical lighting conditions, as its reduced flashing properties makes it easier to achieve a more even appearance. Johnstone's Acrylic Satin, meanwhile, was used on wood and metal substrates and was specified due to its quick drying and non-yellowing properties.
The environmental criterion behind the EU Ecolabel accreditation is tough and only the products which are kindest to the environment are entitled to carry the EU Ecolabel. All 14 products in Johnstone's Ecological Solutions range have been approved by the Department for Environment Food and Rural Affairs in the UK.
The Library of Birmingham
The flawless finish demanded for one of the UK's most iconic new buildings, the Library of Birmingham, was helped in no small way by the outstanding performance characteristics of Johnstone's Acrylic Durable Matt.
Winner of the Construction News Project of the Year over £50 million category, the library is the largest public library in Europe and took three and a half years to construct.
Main contractors Carillion worked with architects Mecanoo to oversee the construction of the £189 million project, with 30 decorators undertaking an intensive 18-month decorating cycle.
In excess of 25,000 litres of Johnstone's Acrylic Durable Matt and Jonmat Premium Contract Matt provided a hardwearing and high quality finish, reflecting the quality and prestige of the building which was shortlisted for the RIBA Stirling Prize alongside the Shard and Liverpool's Everyman Theatre.
Southmead Hospital Bristol
Johnstone's is as committed to innovation as it is to sustainability, developing products that genuinely help make a difference.
Southmead, a brand new hospital and one of the largest in the UK, offers more single room accommodation than any other NHS hospital in the country, providing increased privacy whilst helping to reduce the spread of infections.
PPG Extra, Johnstone's technical advisory department, was pivotal to the success of the decoration at the £340 million hospital at Southmead, with detailed specifications and colour consultation being undertaken with North Bristol NHS Trust, architects BDP and Carillion in the early stages of the project.
Microbarr Anti-Bacterial Acrylic Matt, specifically developed to help prevent the spread of harmful bacteria such as MRSA and E.Coli, offered the ideal combination of colour and performance, creating a contemporary and striking interior. More than 32,000 litres were applied covering 230,000 sq m of walls and ceilings.
---
PPG Industries UK Head Office Huddersfield Road, Birstall, WF17 9XA
---