Save time, water, energy, soap, space and money with Alavo Modular system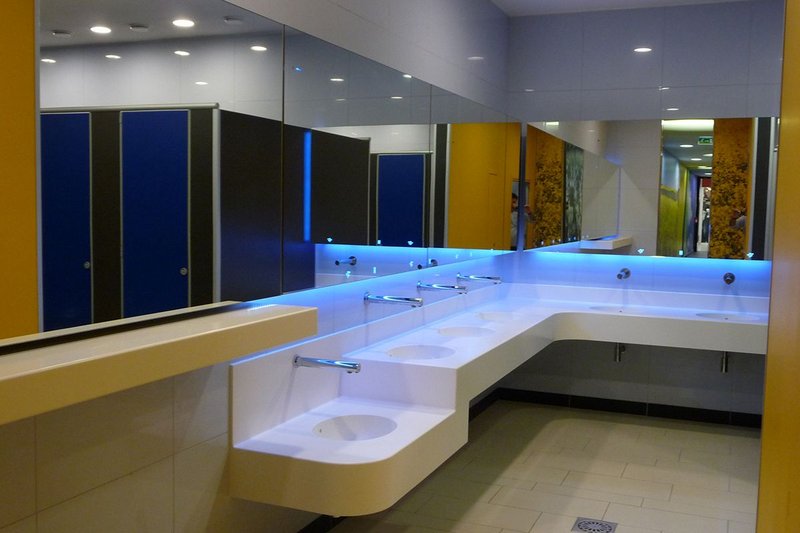 Save time, water, energy, soap, space and money with Alavo – the new name for Dolphin Dispensers' successful behind mirror modular system.
An elegant, stylish and seamless solution to washroom design, Alavo is a complete modular system hidden behind mirrored panels. The perfect blend of style and substance, it is also the complete solution where projects require excellent/outstanding/platinum BREEAM, LEED or SKA ratings.
Each modular system has its own set of sensor-activated taps, soap dispensers and hand dryers. With a simple and quick release the mirrors lift up using hydraulic pistons to reveal easy access for maintenance and janitorial duties. For installation, the modular 'plug and play' system only needs a hot and cold water and an electricity supply.
For architects, contractors, cleaning and facilities teams, Alavo's plug and play design minimises time spent designing, installing and servicing the washroom area.
For washroom users Alavo features fully integrated infrared sensor taps and foam soap systems, and high speed low energy hand dryers so that they can wash, soap and dry in one position using the latest technology.
---