Sibylle Metge-Toppin and Claire Chabrol
The provision of additional, overspill space with independent access and simple construction methods means we all wanted on – Toby Carr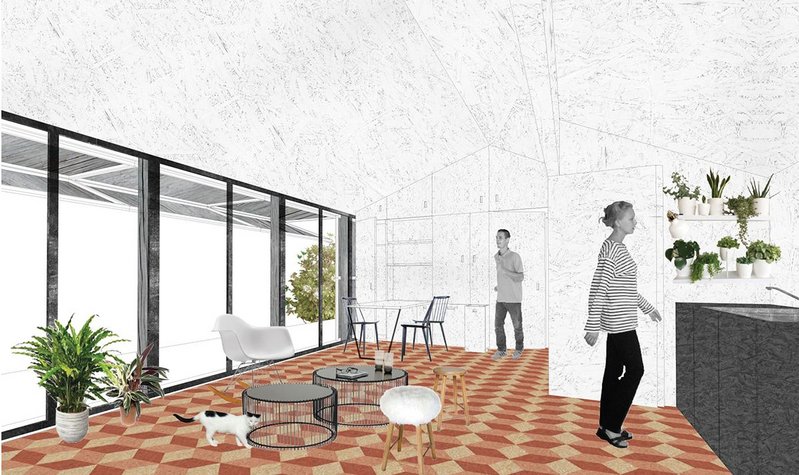 To increase density in cities and tackle the problem of multi-generational living, Sibylle Metge-Toppin and Claire Chabrol focused on under-used suburban back gardens. The ambitious scheme claims to be an independent module that is a space for everyone, for everywhere and for every budget. As the title states, the possibilities are endless.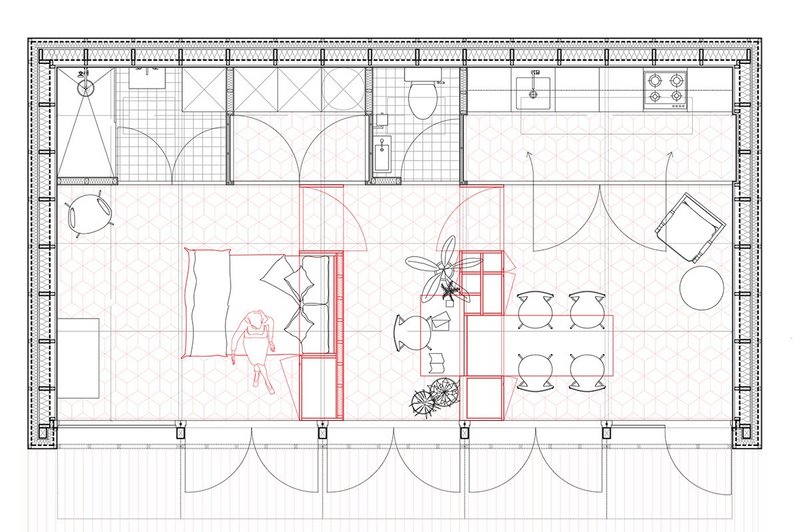 The extremely well thought out proposal uses a simple rectangular form to create a framework that can be easily adapted for various uses as the owner requires. Inside, the block is cleverly arranged with a shower-room, toilet and kitchen aligned along the far wall, allowing a large flexible space to be created along the entire front of the block.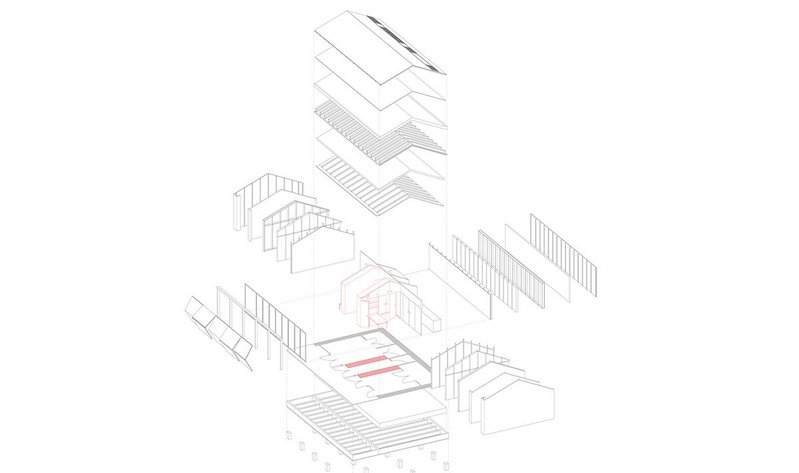 This space can be easily divided through the use of two mobile partition walls that are complete with integrated furniture. Depending on the position of these walls the independent pavilion can be a temporary guest house or a residence for a student, young professional or elderly couple.

Of course the partitions can also be placed at either end of the space to create an arrangement that the proposal terms 'party-time'.
---