The Leveldek System from Junckers offers fully integrated flooring solution with heating from a single point of supply. It's available for a sprung floor too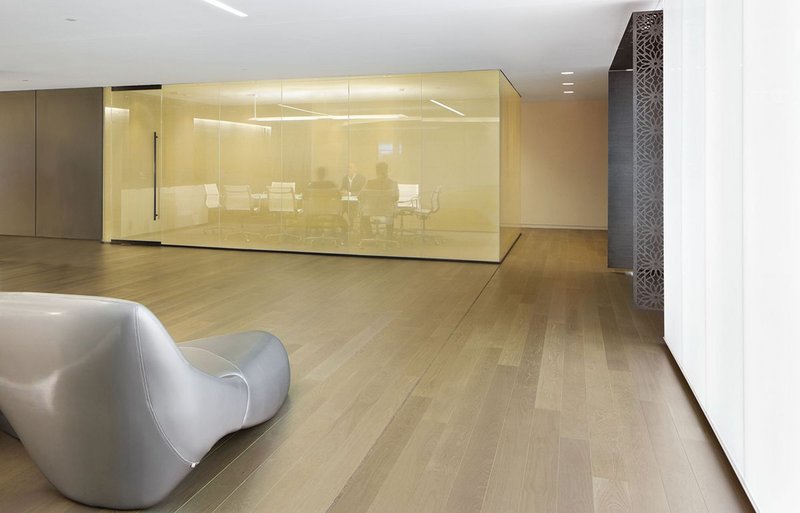 Junckers Leveldek solid hardwood flooring with integrated underfloor heating.
Junckers' new Leveldek system is a fully integrated solid hardwood floor and heating system. Traditionally specified, supplied and installed separately, Junckers Leveldek offers a versatile levelling system, underfloor heating and a solid hardwood floor with any if its 20.5mm or 22mm thick floor boards from a single point of supply.
A Junckers Leveldek system is able to achieve great energy efficiency and fast warm-up time because of the unique way the heating pipes 
are supported directly beneath the floorboards. The unique design means the response time and heat output can be calculated accurately, so the heating engineer can be sure the predicted performance is achieved every time. The heating panels and battens are supported above the sub-floor, allowing for other services beneath the floor prior to installation of the hardwood floor boards.
The system also works perfectly with a sprung floor as the heating panels will flex along with the whole floor system.
Junckers offers a full guarantee for the system under the Junckers Lifetime Warranty Scheme with a 25-year guarantee for the flooring and installation, 10 years for the pipes and insulated panels and 2 years for all electronic components.
For more information and technical support visit: www.junckers.co.uk
Contact
01376 534 700
Unit A, 1 Wheaton Road, Witham, Essex CM8 3UJ