Junckers' Oak Boulevard hardwood flooring is durable, beautiful and - in a new Rustic White oiled finish - a thoroughly modern solution for light-filled interiors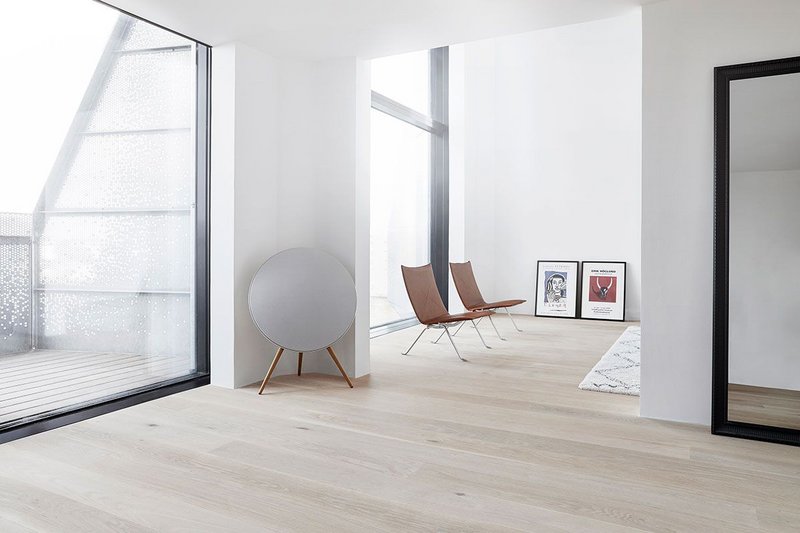 Rustic White Oak Boulevard solid hardwood flooring at The Silo residential development in Copenhagen. Architects COBE and NRE Denmark.
At 185mm wide, Oak Boulevard is Junckers' widest solid oak floor board. Now offered in a new Rustic White oil finish, it has long-length planks that add a bright, space-enhancing backdrop to an interior, making the most of natural light by reflecting it back into the room.
The white oil finish allows the natural grain of the timber to show through, creating a natural look. The matt finish can be over-coated with Junckers' Ultramatt lacquer for added durability that protects against scuffs and spills. The lacquer will not alter the floor's appearance and simply seals it with the look and feel of an oiled finish. The natural matt finish and highly durable, easy-to-clean surface have made Ultramatt lacquer Junckers' bestselling finishing product.
Junckers is Europe's leading producer of solid, pre-finished hardwood floors. Since its inception in Denmark in 1930, it has supplied more than 100 million square metres of hardwood flooring. All Junckers floors are PEFC and FSC certified.
For more information and technical support, visit: www.junckers.co.uk
Contact
01376 534700