Kaldewei's Puro Set Wide enamel bath offers maximum flexibility for bathroom design and bathing use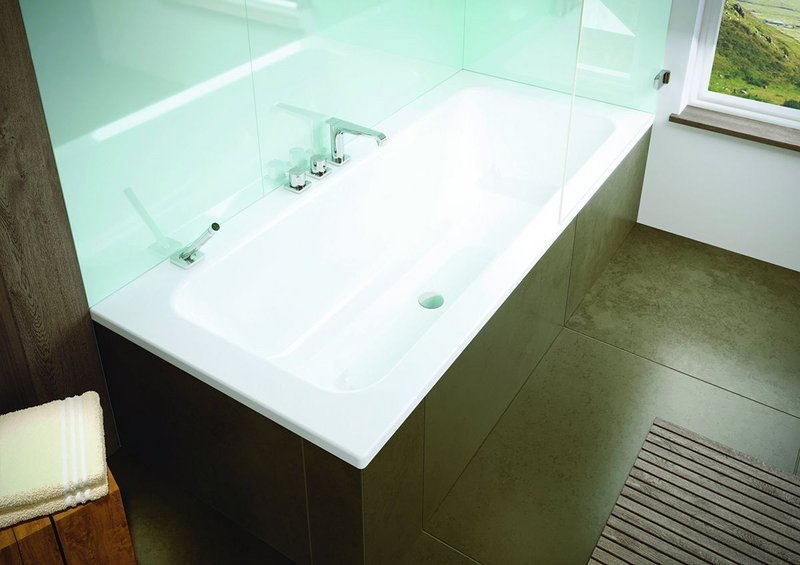 The Puro Set Wide bath from Kaldewei.
Puro Set Wide is the latest steel enamel bath from Kaldewei. It perfect for bathing and showering with a centrally-positioned waste outlet and extra wide rim, giving maximum freedom for positioning taps and fittings.
With an ergonomic backrest and extra steep walls on three sides, Puro Set Wide offers reclining comfort and optimum legroom while bathing, free movement and excellent underfoot safety while showering. The generous standing space without intrusive waste cover can also be fitted with an extra large anti-slip coating on request.
The Puro Set Wide's broad rim gives maximum freedom in choosing where around the edge to place taps and fittings. Another new feature of the Kaldewei range is the slight widening of the bath rim on the two sides that are against the walls. This allows wall tiles to be simply affixed all the way to the level of the bath while retaining an even look with the same rim width on all four sides. Available in left or right-fitting versions, the Puro Set Wide offers great versatility for different installation layouts. Additionally, the Puro Set Wide's reduced depth makes it easier to get in and out and reduces water consumption while bathing.
The modern design vocabulary of the new Puro Set Wide corresponds with the existing Puro product series, perfectly complementing Puro range washbasins.
For more information and technical support visit: www.kaldewei.co.uk
Contact:
01480 498 053
---