The NexSys 4-in-1 floor-level shower surface comes installation ready - and in enough size options to maximise design flexibility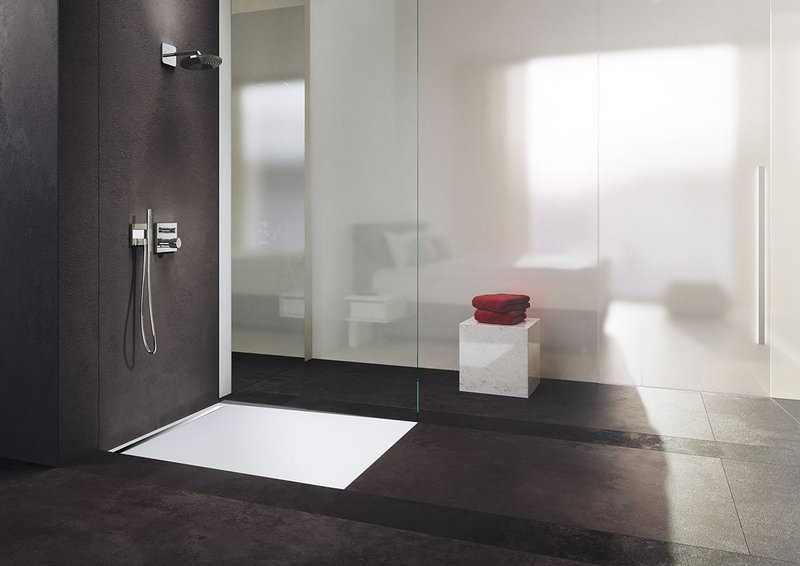 Kaldewei's NexSys shower surface is supplied installation ready.
Kaldewei's NexSys is an innovative installation-ready shower surface that takes a new approach to floor-level showers, combining a seamless shower surface with the design of a tiled area and shower channel.
Components are already connected and can be fitted immediately, eliminating the need for multiple installation steps. The 4-in-1 system consists of a waste channel, sloping support, sealing and a steel enamelled shower surface for simple, fast installation.
The elegant design of the narrow waste channel, with brushed stainless steel cover, complements the floor-level shower surface's minimalist look. The NexSys shower surface is available in a range of size options for maximum flexibility.
Celebrating its 100th year, all of Kaldewei's iconic steel enamel bathroom solutions are 100% recyclable and supplied with a 30-year guarantee.
For more information and technical support, visit: kaldewei.co.uk
Contact:
01480 498053