Part of Liverpool's UNESCO designated World Heritage Maritime Mercantile City, the Grade I listed Royal Liver Building is one of the city's 'Three Graces' and an iconic waterfront landmark.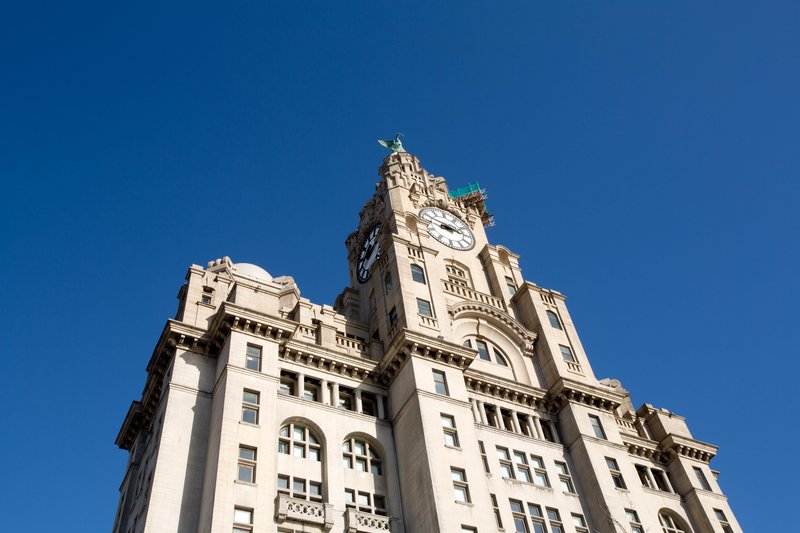 The building's imposing façades are crowned by a cupola in each corner, each forming the roof of a feature boardroom office below. The huge clock towers either side of the building mirror this pattern, with a 'mini' cupola on each of their four corners. All 12 cupolas direct the eye upwards to the summit of the building where a verdigris Liver Bird perches eternally on each of the final, central cupolas.
With Cunard, one of Liverpool's greatest companies, celebrating its 175th anniversary this year, it was time to refurbish the distinctive cupolas of one of its most famous buildings in the world in time for a celebratory flotilla. Kemper System's 1K-PUR cold liquid-applied waterproofing system was selected to complete the challenging scheme.
Specialist Approach
Pendlebury selected the Kemperol 1K-PUR systems following trials carried out prior to commencing the project to ascertain the best approach to delivering the project with the level of finish required by the building's management company, CBRE, and English Heritage while managing the time constraints of the project.
The challenging weather conditions of the building's waterfront location and the need to identify a system that was suitable for the varying surfaces on and around the cupolas also influenced the specification. The method of fleece application and ease of use of the Kemperol system was ideally suited to meeting these criteria on a scheme that involved working up to 14 storeys high.
The installation team began the restoration of each cupola by repairing each concrete structure using Kemper System's primer mixed with quartz sand to make a mortar that could be used to build up the eroded areas.
The large cupolas have a two metre high vertical surface before the structure starts to curve and gradually become flat over the top. Pendlebury used a combination of Kemper System's EP5 primer and quartz sand to create a key on the substrate before applying the liquid Kemperol 1K-PUR resin with brushes and rollers. Kemper System's 120g reinforcement fleece, cut to size and shape on site, was then laid onto the wet resin. Finally, further resin was immediately applied over the top to allow complete saturation of the reinforcement fleece in a single wet-on-wet process to provide a totally seamless, monolithic membrane.
For more information visit www.kempersystem.co.uk