Responsible manufacturers are developing innovative adhesives, grouts and waterproof membranes that safeguard those who work with them and create healthier buildings for occupants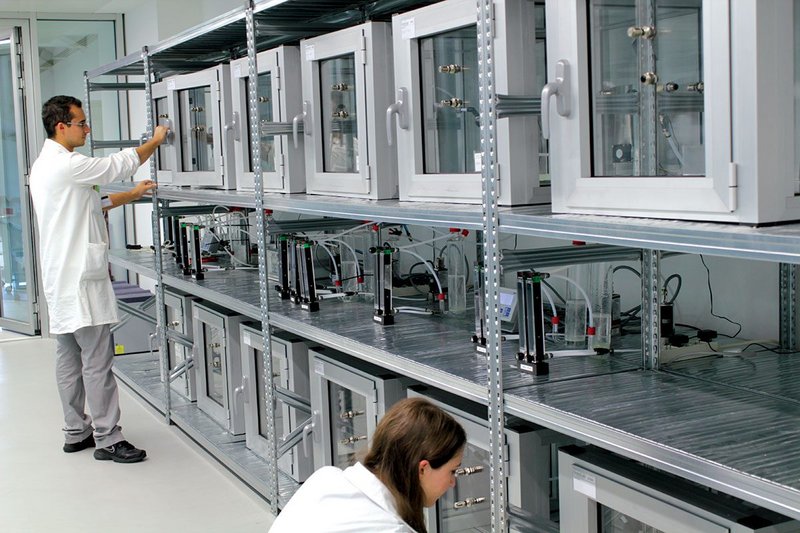 Kerakoll's indoor air quality lab in Sassuolo, Italy.
Choice of materials affects how healthy the air is in buildings. Institutions including WELL, Fitwel and the Institute of Building Biology & Sustainability now offer certification to help demonstrate that buildings are constructed in a way that promotes occupant health and wellbeing.
The holy grail of specification is to find products that provide excellent performance while not harming the environment or depleting the world's resources; products that promote the health and wellbeing of the people working on the construction of the building and its future occupants.
Responsible building chemicals manufacturers are actively working to make this possible, including Kerakoll, which has developed a range of market leading tiling products with low environmental impact: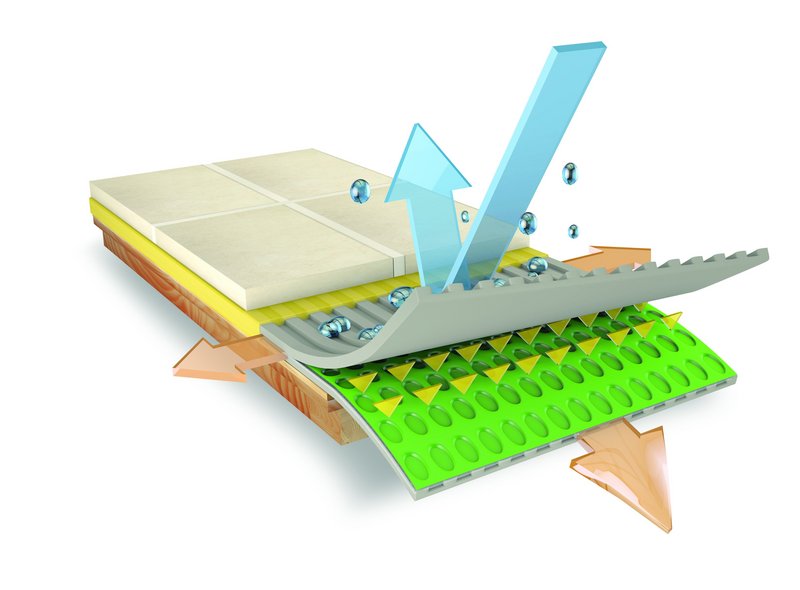 Kerakoll Laminate No Crack Waterproofing with Green-Pro membrane.
Aquastop Nanoflex and Green-Pro waterproof membranes
Damp can be a problem with waterproofing products and Kerakoll's research has led it to develop highly effective waterproofing agents that still allow the substrate to breathe.
Aquastop Nanoflex makes use of a nanotechnology lattice that is 50,000 times smaller than a drop of water but 200 times larger than a molecule of steam to produce an ecologically friendly liquid waterproofing membrane.
Green-Pro is a three-layer polymer membrane that provides uncoupling, anti-cracking and waterproofing features in one mat while letting residual moisture in the screed escape.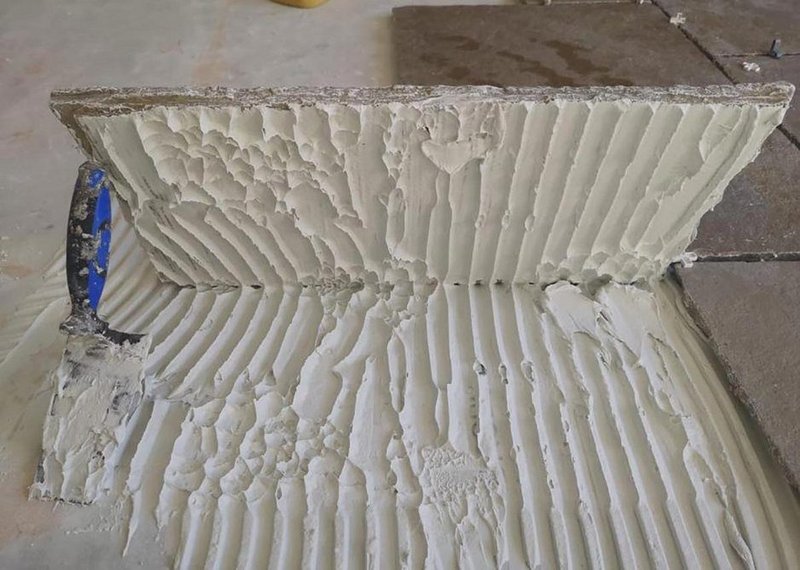 Kerakoll Biogel adhesive for ceramic, porcelain tiles and natural stone.
Biogel gel adhesives
VOCs are a well recognised problem particularly with adhesives and grouts. The natural polymers used in Biogel gel adhesives have a low environmental impact and virtually no VOCs.
The hydraulic binder used in the powder form is a natural rheological additive, to which is added a mineral that is extracted without the use of chemicals, solvents or synthetic post-treatment agents. An added advantage of the materials used is that they are silica-free, avoiding exposure to carcinogens for the tile fixer.
Biogel Extreme hybrid gel adhesive bonds everything and has been tested under the most extreme working conditions. Unlike reactive resin adhesives, Biogel Extreme is non-toxic and non-hazardous and made from solvent-free organic raw materials.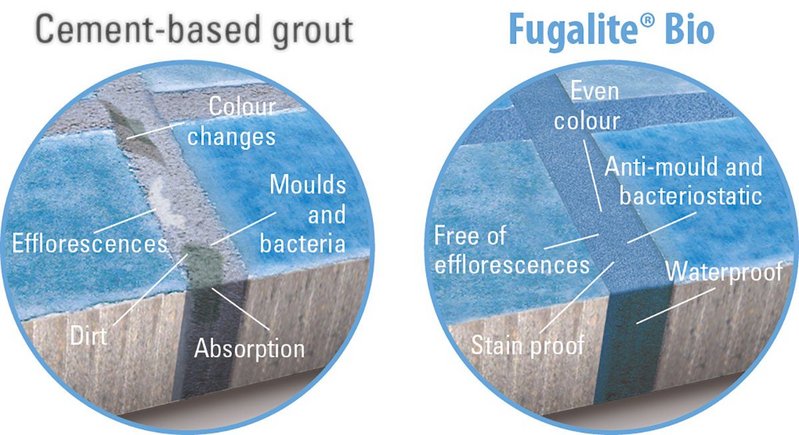 The health benefits of Kerakoll Fugalite Bio resin grout (right) compared with a cement-based alternative.
Fugalite Bio and Fugabella Color resin grout
Allergic reactions to epoxy resin grouts are common. Kerakoll's Fugalite Bio is a water-based resin grout range that was tested hypo-allergenic by the University Hospital of Modena and Reggio Emilia, causing no positive allergic reactions in the 200 people suffering from dermatitis tested.
Where the subjects already suffered from occupational exposure to resins and amines this rose to 12 per cent for Fugalite Bio and 20 to 36 per cent for the traditional epoxy grouts.
Fugabella Color grout uses a hybrid technology that Kerakoll has christened 'resina-cemento'. Natural binders that have been hybridised with dispersible resin binders and other, mainly natural, additives that have very low VOC content and are safe for people's health.
These products contain natural substances and natural pozzolan rather than the chemical and synthetic additives widely used in grouts. Bioactive substances permanently inhibit the growth of mould and bacteria without the use of biocides.
The new materials have not compromised performance for any of these products - all are simple and easy to use, but perform well beyond the levels demanded by industry standards.
For more information and technical support, visit kerakoll.com
Contact:
01772 456831
info@kerakoll.co.uk
---