The tiling adhesives company played a key role in the all-important flooring at a large modern house in Warwickshire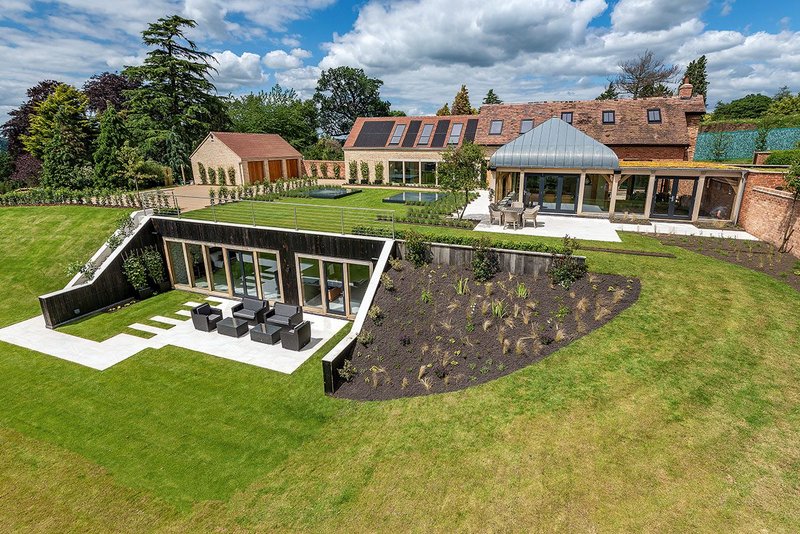 Fugalite Bio was used to grout the external areas.
This modern house on a beautiful site overlooked by Oversley Castle was purchased as a shell and then completed by Sam Taylor, the owner of Valla Homes. He chose Tile & Flooring in Bath for the installation of the tiles, flooring and bathrooms.
Kerakoll products were used throughout with Barry Montacute, the contracts manager at Tile & Flooring, commenting: 'At Tile & Flooring, Bath, we now specify Kerakoll products for all our projects. We are very impressed with the performance and the green credentials of the product range. Mark Jory and Chris Lewis from Kerakoll are always available for advice with all of our projects and I personally value this service.'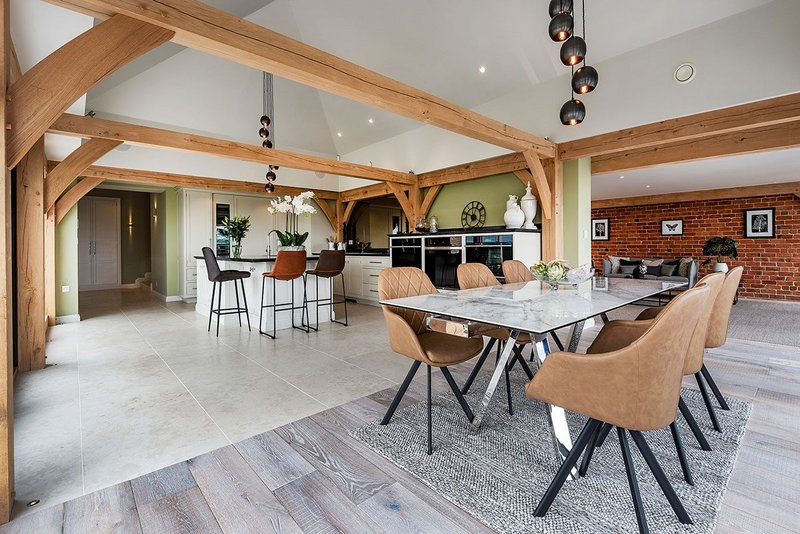 Oak flooring creates a contrast with the porcelain floor tiles that run throughout the open-plan living area.
One of the major headaches on the site was the bad weather that hampered progress externally where 161m² of 20mm thick porcelain tiles were fixed with Biogel adhesives and grouted using Fugalite Bio - a water-based resin grout that is resistant to UV rays and is waterproof, allowing it to withstand the elements on the hilltop site.
Internally there was an in-screed wet system running throughout the building. The existing screeds were levelled using Kerakoll Eco R10 and R30 self-levelling compounds and Keralevel Eco LR, which is a levelling compound with extra-rapid setting and drying. Where necessary Primer A and Keragrip Eco were used to promote adhesion. Both tiles and wood flooring were specified with 140m² of porcelain and 210m² of marble and limestone, as well as 98m² engineered oak flooring in the living area.
All wet areas were waterproofed using the Laminate No Crack Waterproofing system for the floors. This employs Biogel adhesives to form one laminated bond between the substrate and the Aquastop Green membrane and another between the membrane and the tile covering.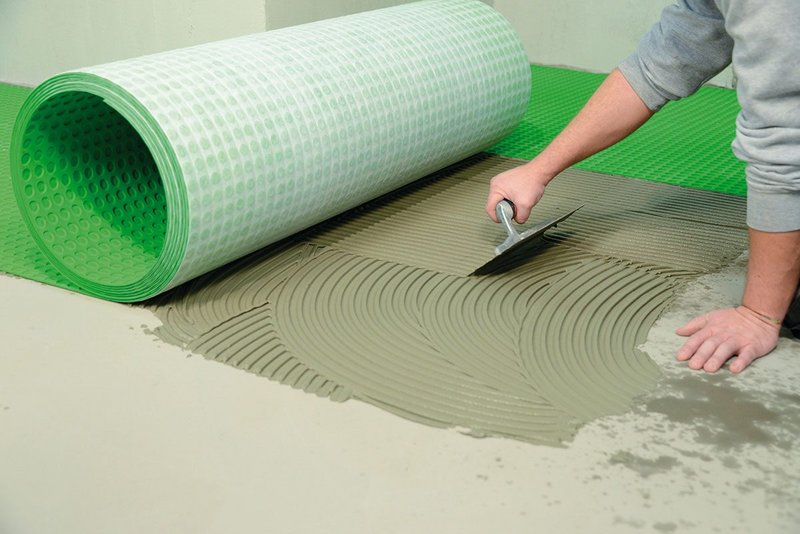 Applying the Laminate No Crack system to waterproof the floor.
Nanodefense Eco was used to waterproof the shower walls before tiling. The choice of adhesive and grout depended on the location and need for speed dictated by access for other trades: Biogel No Limits and Revolution were both used alongside Fugalite Bio and Fugabella Color.
The oak flooring was fixed using Idrobuild Tex reinforced anti-cracking sheet and Slc Eco L34 adhesive, a tried and tested product from the Kerakoll wood flooring range. 'The overall result is extremely impressive and definitely worth the hard work,' commented Montacute.