An expanding thermal collar and a more streamlined appearance are two of Keylite's recent innovations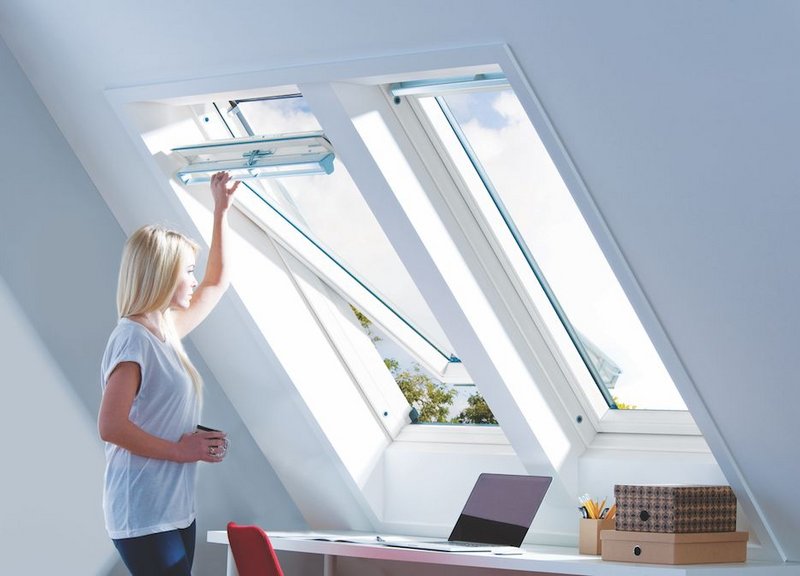 New roof windows from Keylite were inspired by the specifier's need to maximise the thermal efficiency of a building's fabric as an aid to achieving Part L by reducing thermal bridging and heat loss.
The company's research into the impact of roof windows on cold bridging found that many are fitted without their recommended insulation collar accessory, leaving them poorly insulated in the roof structure.
Keylite's patented solution to the problem is a unique Expanding Thermal Collar which is built into the window frame as standard. When activated, the collar expands around the window, fully insulating it into the roof.
Keylite says this innovation is highly relevant because as the thermal efficiency of other detailing in the building is improved it accentuates the weakness of poor insulation at other junctions, which can result in condensation forming with the potential for staining or ugly mould growth.
In addition to the assurance of thermal performance, Keylite has enhanced the exterior aesthetic appeal by enabling its roof windows to be fitted lower as standard for a more streamlined appearance.
The BBA-approved centre pivot windows are available in pine or white painted finishes. Other innovative options include an integral blind window, where the blind is contained within the glazed unit, with electric versions available for maximum solar control.