Klober's Permo extreme RS SK2 allows tiles and slates to be laid below recommended pitch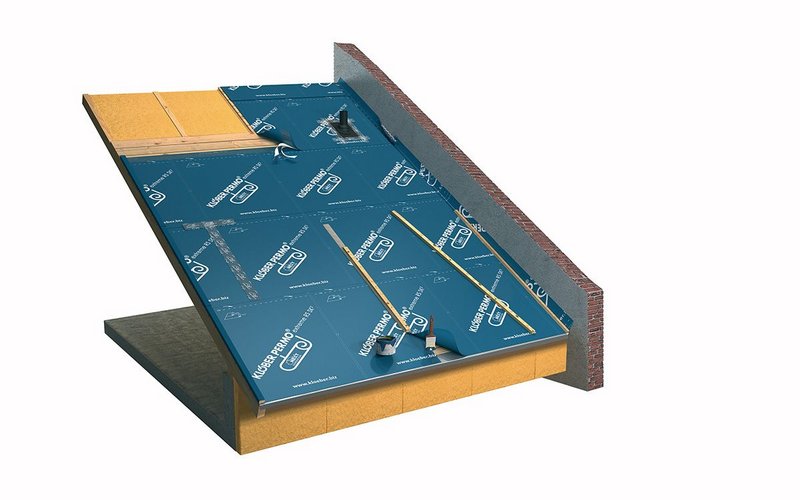 Klober's Permo extreme underlay for roofs.
On building extensions, existing windows or pipework may preclude the normal minimum pitch for a tile or slate, however, Klober Permo underlay enables profiled tiles to be laid as low as 12.5°, flat tiles and slates 15° and plain tiles 22.5°. Permo extreme RS SK2 can be laid counter-battened on 12mm ply board or OSB sarking board, providing scope to use clay or concrete plain tiles and match the primary roof covering. Permo extreme acts as a weatherproofing layer in its own right and, with features such as high UV and tear resistance (shear tested to > 300N), the product can provide a means of temporary waterproofing for up to eight weeks. A monolithic, thermoplastic polyurethane (TPU) coating and double self-adhesive strips also provide a permanent seal at laps. Klober's Permo underlay has a capillary stop to prevent formation of condensation and a robust PES fleece to provide high mechanical load capacity.
For more information and technical support visit: klober.co.uk
Contact:
0800 783 3216
---