Has ZedFactory's LivShare affordable housing unit cracked the search for the perfect modular build system?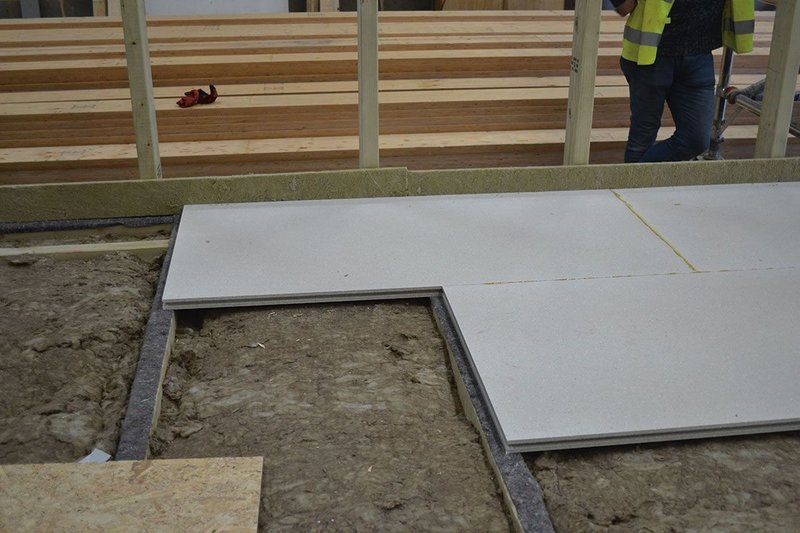 Knauf UK's GIFAfloor has been specified for use in the LivShare modular system by ZedFactory.
With the housebuilding target of around 300,000 new homes a year, significant advances need to be made to get anywhere near achieving that. Modular construction was highlighted in the 2016 Farmer Review as a key solution to the housing crisis, with Mark Farmer insisting the construction industry must modernise or die.
There have been several attempts at crafting the perfect modular build system and the latest effort by ZedFactory may have cracked it. Not only is the system quick to build in factory conditions, it is easily transported to site and installed. The best part is that it's affordable.
Principal at ZedFactory, architect Bill Dunster, has designed its LivShare modular units to provide affordable accommodation for young people as a first home away from home option. The units are designed to be built very fast – the prototype went up within two weeks at a sixth form college in Essex.
The inspiration for LivShare came from Dunster's frustration at seeing some local councils propose to address their housing shortage by using shipping containers, which are not only narrow but have poor longevity.
'We wanted to show that local people could solve their own housing problems without having to live in shipping containers or all of these short life temporary solutions which will just need replacing every 20 years,' Dunster explains.
In contrast, LivShare is an affordable, permanent and high-quality housing solution which can be erected quickly. The house is also extremely sustainable and can deliver zero net annual energy bills.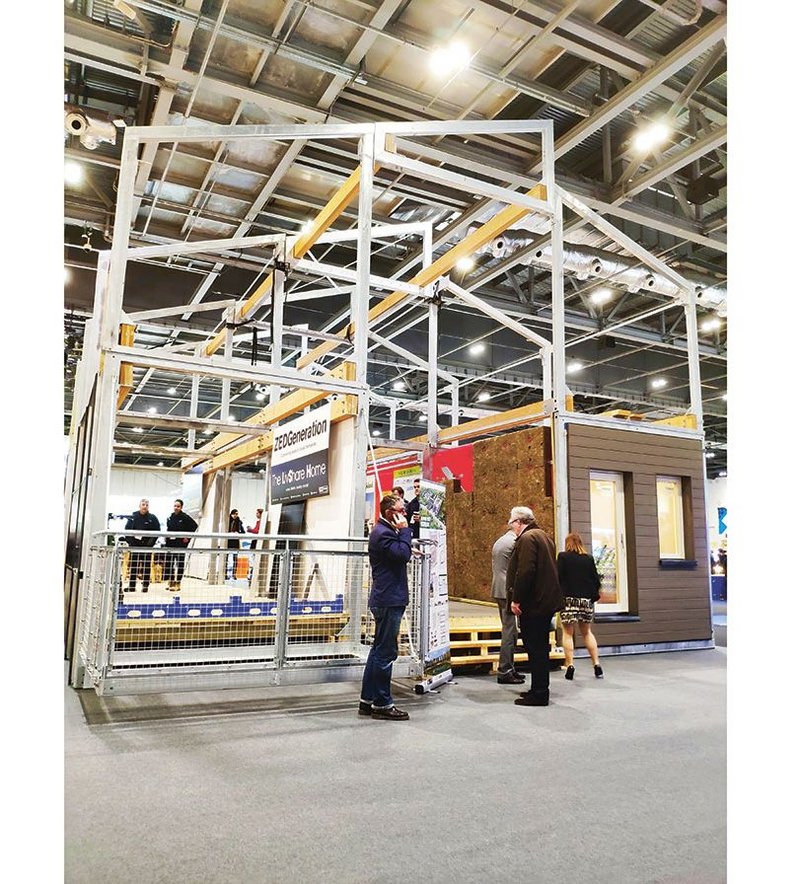 Several attempts have been made at modular build systems, this is the latest effort from ZedFactory showcased at FutureBuild 2019.
'We are trying to make it easy for people to have very durable prefabricated homes and what's nice about the LivShare system is that they are not flat roof boxes, they have the right angle for solar, they have got building integrated photovoltaics, very high levels of insulation, excellent air tightness, triple glazing and heat recovery ventilation,' says Dunster. 'It's the best specification that you can afford if you haven't got much money.'
The prototype isn't just designed to demonstrate a cost-efficient affordable housing solution however. Before its debut at Futurebuild, the house was constructed by some sixth-formers at South Essex College in Grays, helping the younger generation learn modern skills within construction and gain valuable experience which contributed to their work experience module.
Dunster chose to specify Knauf GIFAfloor FHB because of its strength, durability and A1 fire rating. 'There is no question about the quality of the products supplied. Knauf GIFAfloor provides a strong floor deck laid directly on joists and was installed by students in half a day.'
Knauf GIFAfloor FHB is a high-density dry screed panel system which is able to span between joists. Its high thermal conductivity makes it ideal for using over underfloor heating systems and raised access floor systems alike. Knauf GIFAfloor is ready for foot traffic once the adhesive has set: an ideal solution when speed of build is essential, for example in offsite construction projects.
We wanted the floor to be a self-finished material so if someone moved in with almost no money, they could literally just sand the floor and then seal it
Knauf has recently partnered with the Modular & Portable Building Association (MPBA) to help make it easier for specifiers to find the quality solutions they need for projects which employ offsite construction methods.
'We couldn't do this demonstration project without the collaboration of all the supply chain,' Dunster explains. 'The Knauf flooring was important to us because we wanted its thermal mass. We wanted the floor to be a self-finished material so if someone moved in with almost no money, they could literally just sand the floor and then seal it.
'That's exactly what has happened, some sixth form students have installed the Knauf floor, sanded it and put on a couple of coats of water-based lacquer, job done. That is a really stable, durable and fireproof solution. If you want to tile it or put other finishes on it then you can, but what is exciting is that if you're trying to deliver affordable homes and you can't afford £2,000 for another floor finish, you don't need to.'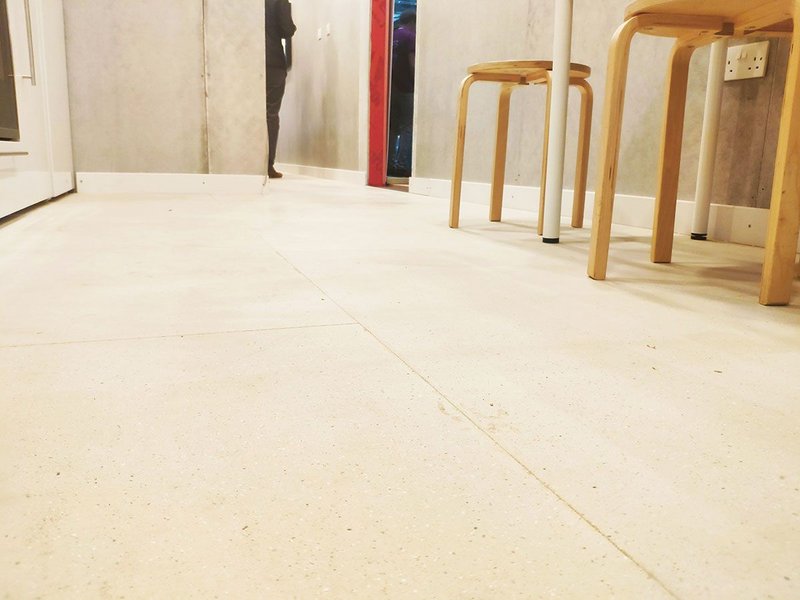 GIFAfloor can be finished a number of ways, including simply sanding and coating with water-based lacquer.
Immensely strong and versatile, Knauf GIFAfloor system is manufactured from natural gypsum based calcium sulphate and is ideal for raised floor areas requiring continuous or hard finishes such as stone or large format porcelain. This partial access raised floor system makes it possible to run services under the floor with ease.
Knauf GIFAfloor panel systems are designed to span, be it across pedestals, joists or acoustic battens at maximum 600mm centres, creating extremely strong and dimensionally stable floors over voids up to 1,200mm high. Due to the tongue and groove design the GIFAfloor system is flat and smooth once installed, with the added advantage that the joints will not track through the applied finish.
'We had Knauf's technical people come to site to work with our onsite team and the college students. They demonstrated and then off the students went and they laid the whole floor in one day,' Dunster says.
The full LivShare modular system requires the right combination of materials and building practices to enable the construction of an affordable solution. Knauf's GIFAfloor proved to be the ideal answer for the flooring. LivShare demonstrates how Knauf helps to build for the world we live in, every day.