Lazenby leaves an everlasting concrete legacy at The British Museum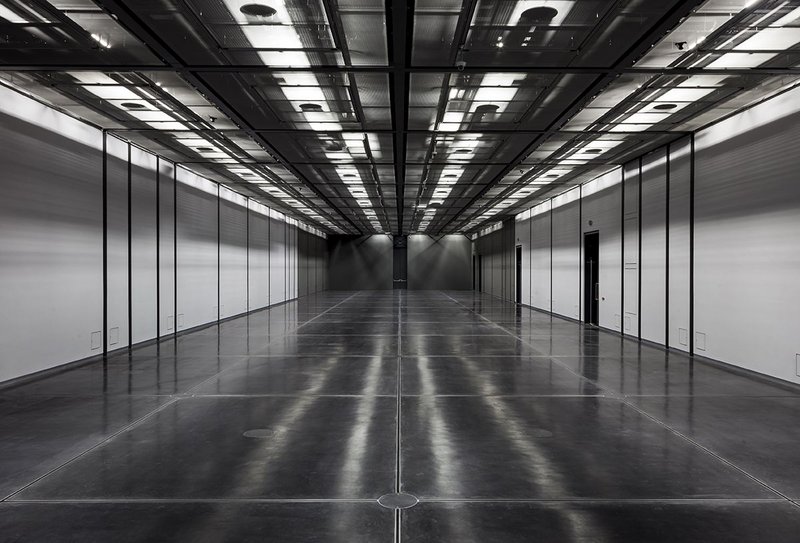 Lazenby's Black polished concrete floor has been specified in the new Sainsbury Exhibitions Gallery at The British Museum, designed by Rogers Stirk Harbour+ Partners (RSHP). Architects RSHP specified Lazenby for the 1100m2 upper level of the building reserved for the conservation of the museum's collection, which includes wooden canoes, totem poles, coin collections and archaeological fragments. The dedicated space is part of the £135m World Conservation and Exhibitions Centre wing, the largest redevelopment project in the British Museum's 260-year history.
Lazenby's Black polished concrete was chosen to create a dramatic and imposing backdrop for the activities of the building. RSHP selected Lazenby as a safe pair of hands for the installation. The 36 carefully planned service boxes, elegant joint plan grid, essential non-slip finish and partition walling glide rails exhibit Lazenby craftsmanship at its best. Installed in 10 separate pours, this 100mm deep floor was laid over A252 reinforcing mesh. The C28/35 concrete, to BS EN 206-1 and BS 8500-2, has GGBS/cement substitutes to help with BREEAM certification. A team of eight Lazenby master craftsmen ensured that every square metre is exact and identical.
For more information and technical support visit: www.lazenby.co.uk
Contact:
01935 700306
---