An EU-backed platform is providing €2.6 million of funding to support emerging architects to promote 'clean, circular and sustainable' projects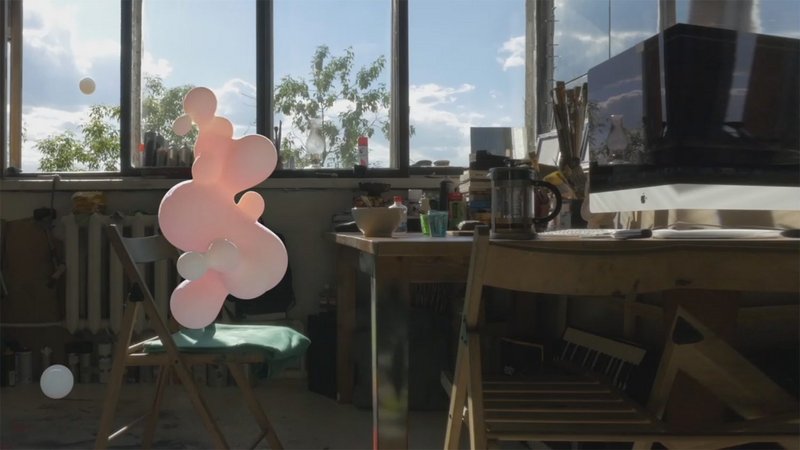 The Doma platform for equitable housing was developed in 2018 through Future Architecture, the precursor to LINA.

Credit: Maksym Rokmaniko
Over €2.6 million (£2.2 million) of funding is being made available to young architects through an EU-backed platform set up to promote sustainable architecture.
The LINA (Learning, Interacting and Networking in Architecture) platform launches next month to support emerging architects who identify solutions for 'clean, circular and sustainable' projects that deliver on targets set out under the European Green Deal.
The initiative is being led by the University of Ljubljana's Faculty of Architecture in Slovenia, backed by a €2.1 million (£1.8 million) grant from the Creative Europe programme, plus €500,000 (£420,000) from the 28 LINA member organisations.
Grants will be used to support over 50 projects across Europe up until 2025, with a focus on ideas that incorporate 'aesthetic, sustainable and inclusive' elements needed to support the European Commission's proposals to make Europe the first climate-neutral continent.
Matevž Čelik, director of LINA and head of the Faculty of Architecture at the University in Ljubljana, told RIBAJ: 'LINA's network of member organisations will co-fund environmental research in relation to architecture and spatial development. We hope that some of this research will lead to prototypes. We will carry out presentations of these projects at key European architectural events and gatherings and disseminate them to a wide audience.'
For more details see. Note that only EU architects or those from participating countries are eligible.
LINA is the successor to the Future Architecture platform and will work in conjunction with the new European Bauhaus, a multidisciplinary co-creation space for architects, artists, students, and engineers, set up by the European Commission as part of its pandemic recovery plan.
An annual open call for projects will give young architects the opportunity to apply for the funding, said Čelik. 'They will be able to offer their current projects, ideas or research to organisations that have a mandate to take a certain number as LINA fellows each year. We plan to support at least 30 architects, designers, engineers, researchers and others in this way each year.'
Successful applicants will get the opportunity to work with European and Mediterranean universities, and LINA will coordinate research, workshops, architectural exhibitions, publishing projects and conferences, with the first conference set to take place in Ljubljana this autumn.
Partners in LINA include Mundi Paris / London Theater, Irish Architectural Foundation, Timisoara Architecture Biennale, Tbilisi Architecture Biennial, Forecast Berlin, Copenhagen Architecture Festival, Belgrade International Architecture Week, Sarajevo Architecture Days, Kosovo Architectural Foundation, Mies van der Rohe Foundation, Swiss Architectural Museum Basel, Dpr-Barcelona, ​​Architectuul Berlin and Eindhoven Academy of Design.