A central London theatre in Soho revives its facade with a lighting scheme by Pritchard Themis using the new LEDBar from Light Projects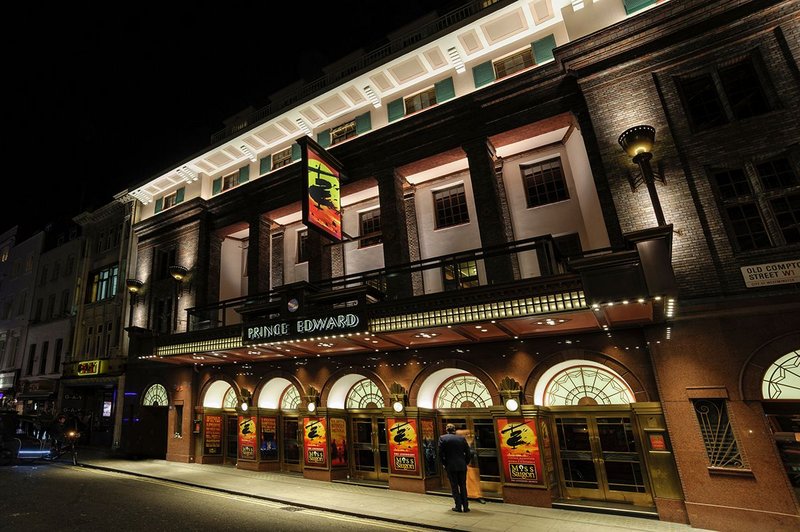 The art deco Prince Edward Theatre in London's Old Compton Street, originally designed by Edward Stone in 1930, has been updated for the 21st century using lighting supplied by Light Projects.
Specified by lighting designer Pritchard Themis, the lighting plays an integral part of the innovative, exciting and dramatic scheme to illuminate the iconic facade of this Delfont Mackintosh theatre, currently home to the musical Miss Saigon.
Used to highlight the building's art deco arches and high level architectural detailing to great effect, the LEDBar is perfect for this kind of application where detailing and architectural features need to be emphasised.
Lensed LEDBar is a linear LED system available in a range of different white colour temperatures. Here, warm white (3000K) modules with a 66.7mm LED spacing were used to lift out the architectural features at both low and high level to create a seamless flow of light; while 30° and 60° lenses ensured the light was applied exactly where it was wanted.
The LEDBar Family has complete range of linear LED Lighting systems for all applications. These include StatFlux, CrossFlux, LEDBar Nano, LEDBar Mini and LEDBar Lensed. Suitable for both interior and exterior applications, the ranges are available in a comprehensive variety of sizes, colour temperatures, beam angles and module lengths to suit every scheme.