Introducing the new Riena, a versatile angled step washer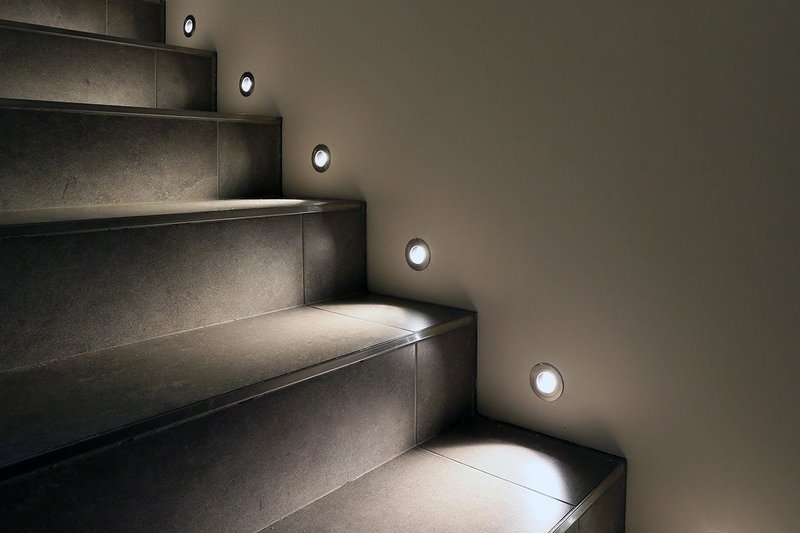 The Riena replaces both the Siena and the Riva to form a single versatile product which is adaptable to suit your needs. It produces an angled beam of warm white 2700K LED light which is discreet and low glare so it is ideal as an angled step washer – ideal for open stairs where glare is an issue. The fitting can be tailored to meet your exact requirements with the addition of glare cowls to change the beam width and further improve control. The Riva glare cowl changes the beam to a narrow focus, whilst the Siena glare cowl maintains the wide beam but shields the light reducing the glare.
The Riena is part of the Lucca family and comes in a range of finishes to suit your interior – bronze, nickel, stainless steel and white primed. It is available as an internal fitting or an external fitting being IP67 and in finishes bronze and stainless steel.
Similar to the Lucca uplight, it is 1w and produces 91.4 lamp lumens so is a wonderful energy efficient way of lighting stairs. It has excellent colour rendering with a CRI of 95 and is always despatched from a single bin to be colour consistent across a run of fittings. Available from September.
For more information visit johncullenlighting.com, call +44 (0)20 7371 9000 or email sales@johncullenlighting.co.uk
For the latest updates follow them on Twitter @johncullenlight