Small projects increasingly feature high performance building products, but also need specialised support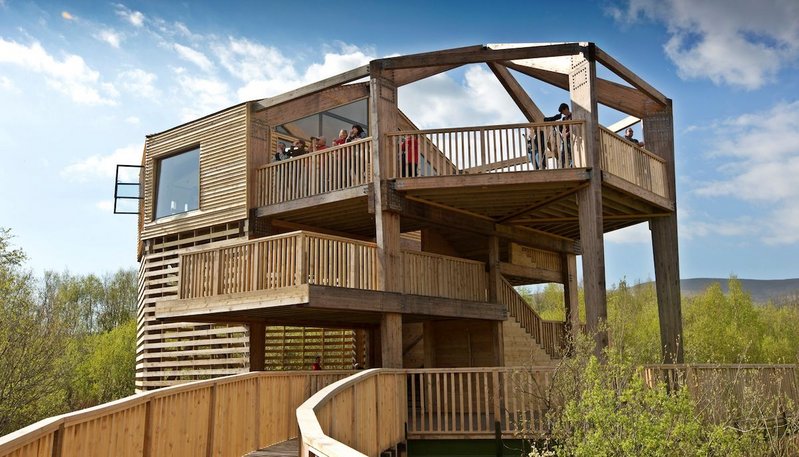 Growth in the small projects sector is matched by increasing acclaim for its innovative architecture and commitment to quality. But these projects come with specific challenges, says Andy Cook, sales director of window manufacturer Velfac.
'Small project scope can vary enormously, as ingenuity is often required to deliver impressive architecture within a restricted site,' he says. 'Our small project client list is growing fast. Our success reflects the inherent flexibility of the standard Velfac system, its uniform sightlines and impressive range of shapes and sizes.
'We also supply the tailored technical support architects need to realise their vision, and to meet the performance expectations of a very varied client group.'
Cook says his company's windows and doors are specified for high performance benefits ranging from energy efficiency to contemporary style, and the slim frame (only 54mm) is also widely used to maximise natural light in often small spaces.
LANTERN CRAFT WORKSHOPS, HAMPSHIRE
Lantern Craft Workshops, designed by CaSA Architects, deliver valuable workspace for the Lantern Community, an organisation providing meaningful work for people with learning difficulties. Project architect Adrian Biles-Wood specified Velfac, because he says, 'few competitor products feature the architectural language of the Velfac system, especially the composite frame and reduced sightlines, which allowed us to create large openings which illuminate the workshop interiors, and provide a visual connection with the landscape.'
Biles-Wood worked with the manufacturer to ensure the system achieved the required air tightness, and says the workshops are now super-insulated and very cheap to run. The project has won many awards, including a 2015 RIBA Regional Award.
---
CLIFTON SUSPENSION BRIDGE VISITOR CENTRE, BRISTOL
'Velfac makes an important contribution to the functioning of the Clifton Suspension Bridge Visitor Centre,' says architect Louis Lane of Alec French Architects. 'The slim frame maximises natural daylight, while a large Velfac unit also gives staff their main view of the weighbridge used by heavy vehicles approaching the [suspension] bridge.'
System versatility and robustness also supported the multi-purpose design, says Lane: 'We specified manual, fixed and powered Velfac windows, Velfac doors, and installed powered Velfac solid aluminium panels which open automatically to improve ventilation. A big advantage of the Velfac system is that all units look identical, irrespective of function, maintaining the overall design concept'. The concept features white painted internal timber frames and external aluminium finished in brown ochre to complement a distinctive copper-clad bay window.
---
360o OBSERVATORY, CORS DYFI NATURE RESERVE, WALES
Velfac windows are a major feature at the innovative 360o Observatory at Cors Dyfi Nature Reserve, owned by the Montgomeryshire Wildlife Trust and voted Best Environment Project in the 2015 National Lottery Awards.
The multi-platform building uses large, slim framed Velfac windows to deliver a panoramic view of the reserve, and of the rare osprey breeding pair nesting close to the building.
Specified by architect White Design, Velfac delivers low energy performance and sustainable design, with large windows installed in every external wall. The grey-finished external aluminium frame is both highly durable and low maintenance, while the inner wooden frame is an ideal match for the glulam timber walls and roof.