Sisbrick isolates partition walls to cut earthquake damage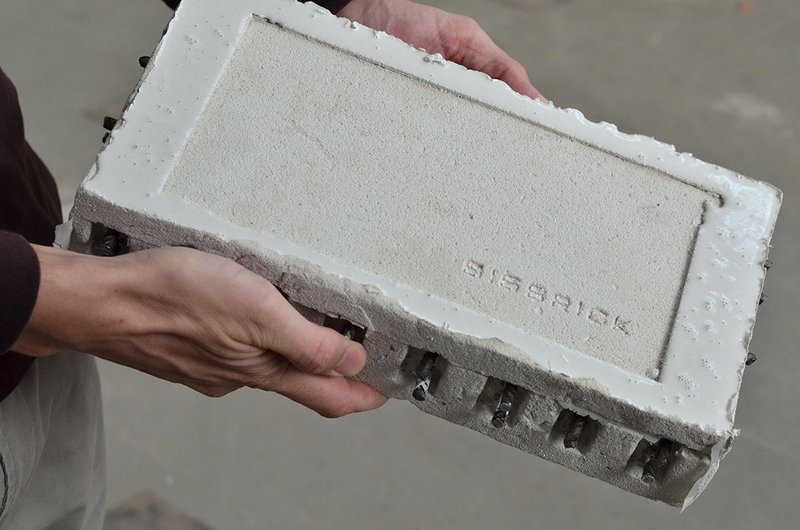 Anti-seismic bricks that isolate partition walls from the main building frame will reduce damage caused by earthquakes, Spanish researchers claim.
Around three-quarters of all deaths in earthquakes during the last century were caused by building collapse, and in the rush to urbanise some of the world's most tremor-prone countries many more poorly designed and constructed buildings face a similar fate.
One earthquake-mitigating technology that is simple to install and aims to reverse that trend is the Sisbrick. Developed by researchers from the Polytechnic University of Valencia (UPV), the specially engineered insulating block is designed to isolate partition walls from the main building structure during an earthquake, thus reducing tension and limiting damage.
A specific mix of materials enables the block to simultaneously absorb horizontal seismic movements and support vertical loads within a partition wall. This creates an insulating barrier that prevents the transfer of loads from the partition elements into the main structure, reducing the impact of an earthquake on overall structural integrity.
During experiments, the researchers found that partition walls incorporating Sisbricks were able to absorb horizontal movements up to three times greater than those that would disrupt regular walls.
Easily integrated
The Sisbrick is designed specifically for use in partition walls, says UPV, and unlike existing earthquake-mitigating technologies, can be readily incorporated into traditional construction techniques, without the need for additional measures or equipment.
Partition walls are critical to how a building responds to tremors, yet design calculations fail to adequately take them into account, focusing instead on the impact on the building frame, said researcher Francisco Javier Pallerés at the UPV's Concrete Science & Technology Institute: 'Seismic calculations only take into consideration the structure of the building frame and do not consider the partition walls, despite the clear and widely-reported influence they have on a building's response to earthquakes.'
By isolating the partition walls from the main frame, the calculations become more reliable, he said, bringing actual seismic response more in line with what was calculated at the design stage.
The bricks must be arranged in a specific pattern to be able to absorb seismic waves, said researchers, and only a relatively small number are required to achieve the necessary level of absorption.
UPV has patented the Sisbrick and is testing its thermal and acoustic isolation properties to comply with Building Code specifications.