Decothane Ultra sets new standard for the roofing industry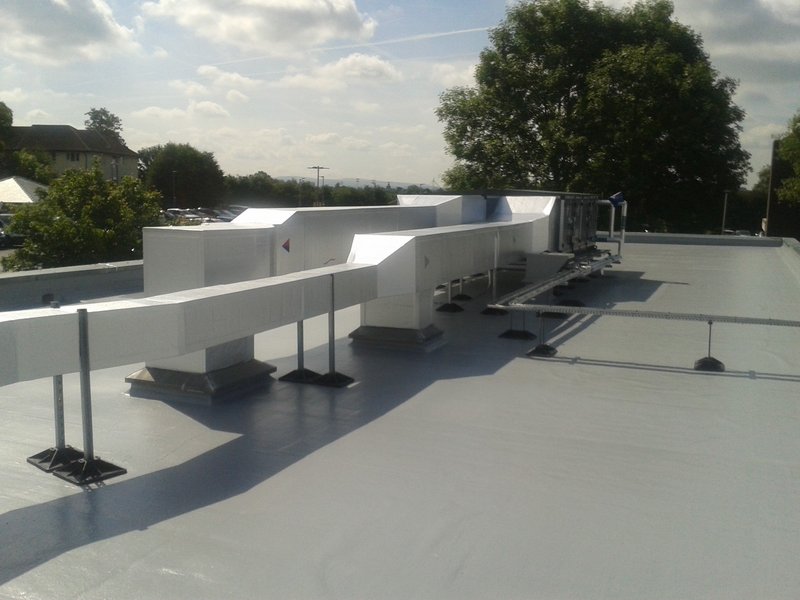 The next generation of liquid applied roof membranes, Decothane Ultra, has been launched by Sika Liquid Plastics. This new low odour non-disruptive roofing solution achieves more than 80 percent reduction in odour strength five minutes after application and greater than 95 percent reduction after just one hour compared against a similar one-component competitor in independent testing.
Decothane Ultra uses a range of new novel curing agents developed and patented by Sika. This new chemistry offers a versatile platform from which to formulate extremely low solvent content and low odour liquid applied membranes for a wide range of applications.
Extensively tested before launch, with a large number of these applications in odour sensitive areas such as food manufacturing plants, hospitals and schools, all trials were successfully applied without disrupting activities within the buildings.
Over the past decade, concern about construction product emissions has grown significantly, especially from those involved in their supply and installation. European regulation now imposes strict controls on Volatile Organic Compound (VOC) contents, together with a growing focus on ensuring relating chemicals are non-hazardous in their use. This was a key driver for Sika Liquid Plastics when developing its new low odour liquid applied roof membrane, Decothane Ultra.
This posed a significant development challenge but Decothane Ultra meets the requirements without compromising its other attributes.
Decothane Ultra is available in the UK from Sika Liquid Plastics.
For further information visit www.decothaneultra.co.uk