Bigger than ever this year, LuxLive, the self-proclaimed premier UK lighting event, will bring together over 140 exhibitors displaying some of the UK's most advanced lighting products, all under one roof. The event is geared towards specifiers of lighting for retail, commercial, health, education and the public realm, and with five public seminar theatres and over 50 hours of free talks and debates, it's shaping up to be an entertaining as well as eye-opening event.
The Lux talks programme promises to scrutinise the pros and cons of the latest lighting technology. Apart from getting some of the industry's biggest hitters in to give their views, it will also be looking at some exemplar projects that show the sector in the best, ahem, light.
With over 140 stands this year, the organiser claims it's attracting more international exhibitors than ever
Bob Venning of Arup and Peter Le Manquais of Wila will talk through their creative and sustainable lighting scheme for Terminal 2 of Dublin Airport.
The show is also planning to get cheekily gladiatorial in its new 216m2 Lux Arena this year with a special 'Named 'n' Shamed' seminar, in which a panel of industry experts and Lux Magazine bods will give us a light hearted run-through of Britain's worst-lit buildings. There'll also be a Dragon's Den Lux Cool Wall, Heroes and Villains and Light Fight on the first evening of the show, which will pit teams from the UK's to lighting design practices against each other in a competition testing their artistic, technical and design knowledge skills. So whether it's oppositional slogans, two-word rhyming phrases, or just plain old lighting you're excited by, there should be plenty to keep you engaged during the daylight hours.
LuxLive runs from 20-21 November at Earl's Court, London
---
PIP takes a look at a selection of products exhibiting at this year's show
Euclid 20, Radiant Lighting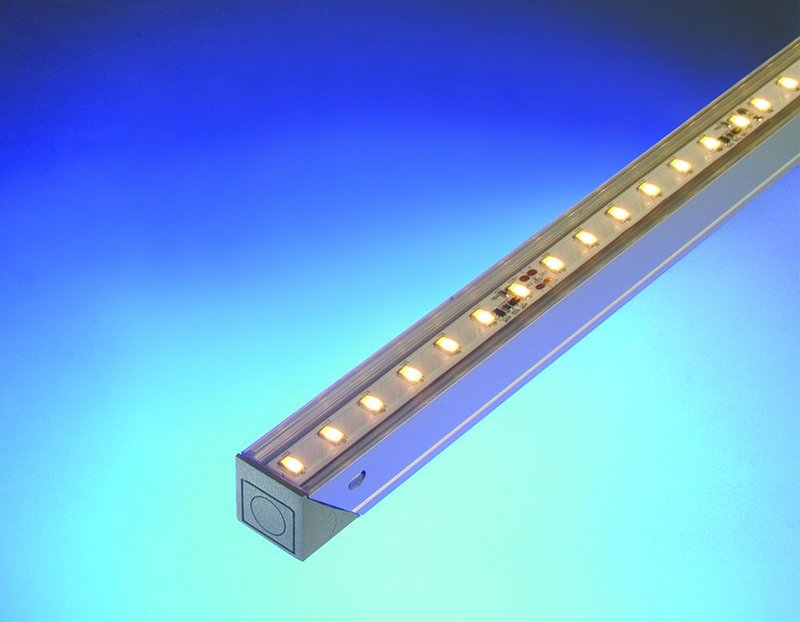 As a student I once worked in a lighting factory and found myself on the philosophically named 'Plato' and 'Aristotle' fixture production lines. It's a small leap of the imagination from 'lighting fixture' to 'light of knowledge' – as firm Radiant has also discovered with its new Euclid range. This modular linear LED lighting system can provide up to 1500 lumens/m2 and can be used for coving, wall washing or under-counter applications. With side, end or back power entry, it allows consistent level of LED pitch on long runs without dark areas.
Stand B5
---
Verteco LED fixture, Dextra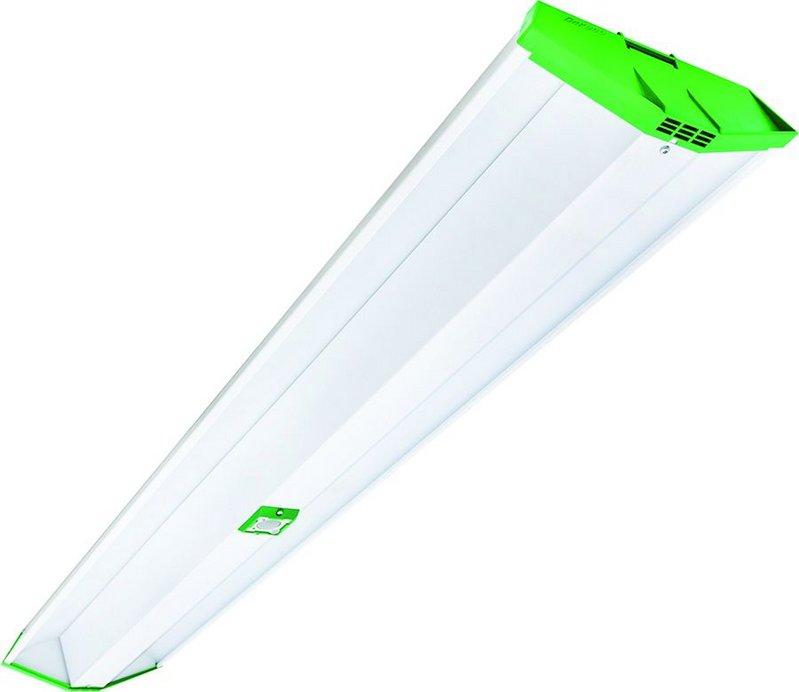 Maybe it's the recent RA show on Richard Rogers, but vivid greens seem to be making a comeback. Dextra, the UK's largest privately owned lighting manufacturer, has been supplying its Verteco fluorescent fixtures, here with bright green end caps, for the last five years, typically delivering a three year return on investment. This year, however, it has an LED variant offering even greater efficiencies. The fixture has a completely diffused LED light source, obviating discomfort for users without compromising efficiency or optical control.
Stand D39
---
Arendal bollard, Norlys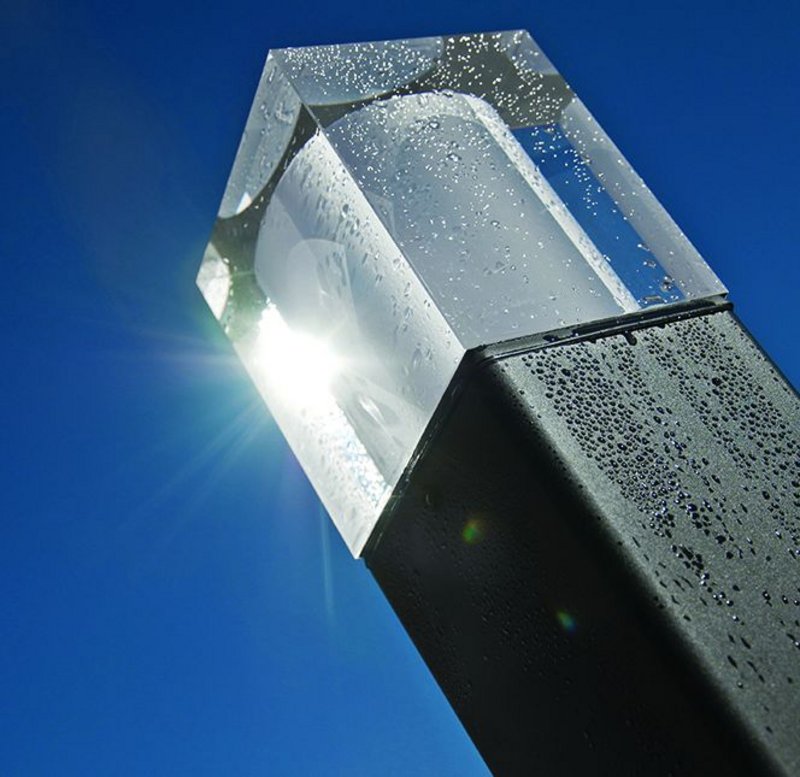 The platonic nature of the cube is always compelling, but even more so when it comes in glass – an aesthetic fascination picked up by Norwegian firm Norlys in its latest exterior bollard lighting. Its new Arendal bollard of tempered glass comes with a black, graphite or galvanised steel base and is available in three heights – 850mm, 490mm and 260mm. Being Nordic, the lights are designed to withstand tough climates and come with a 15-year anti-corrosion warranty. Glazed, sacred geometry available from UK supplier Elstead Lighting.
Stand B38
elsteadlighting.com
---
Rotaspot, Illuma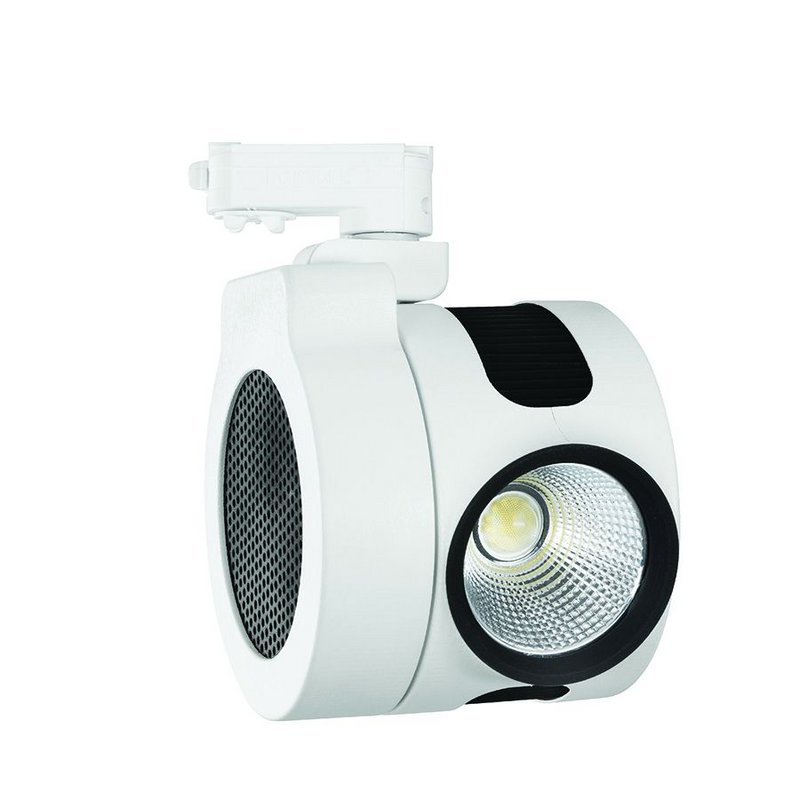 Lighting firm Illuma is launching Rotaspot LED, a range of 4500 lumen LED spotlights and downlights using Philips' technology, winner of the Best Innovation award at the Lighting Design Awards. The fixture is a high-impact, low maintenance luminaire and is perfect for retail, leisure and commercial environments. The IllumaLED range is supported by a five-year guarantee. It's just like having your own little R2D2, except on a ceiling.
Stand B5
illuma.co.uk