Heradesign by Knauf AMF helps make architecture bold and exciting while ensuring excellent performance credentials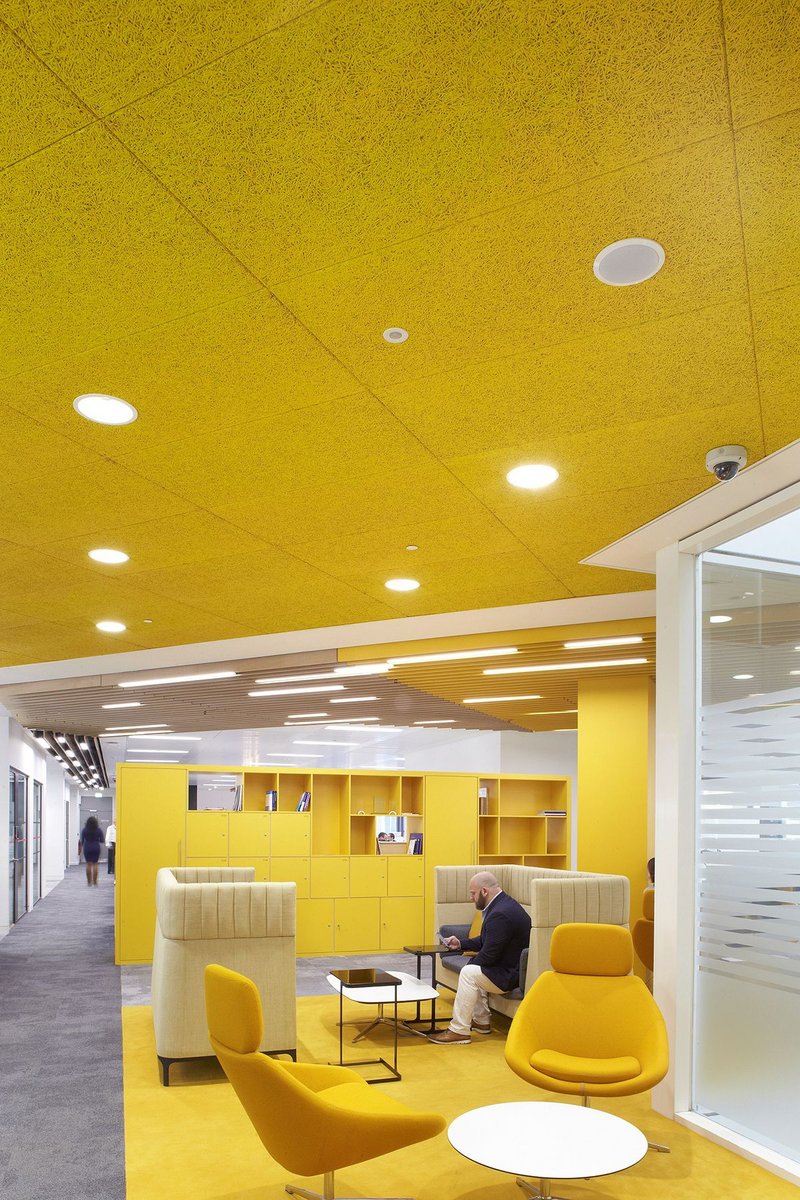 Post Office HQ, London
Why Heradesign comes out on top
Architects are specifying Knauf AMF's high-performance Heradesign ceiling and wall absorbers to add contemporary warmth and visual energy to their interiors. The design possibilities are endless.
Texture
Manufactured from sustainable wood-wool, the visible wood fibres give Heradesign its distinctive naturally textured finish. Heradesign is durable offering high impact resistance. This texture gives depth to the panels, adding another layer to the ceiling.
Class A acoustics
Acoustic control is a key feature of Heradesign and it provides the necessary Class A sound absorption. HLW International specified Heradesign acoustic ceiling panels for a stunning refurbishment project at Post Office London HQ. Heradesign helps control unwanted background noise ensuring speech can be heard, contributing to a comfortable acoustic environment.
Colour
Where colour is the focal point of an interior design, Heradesign has helped architects turn their vision into a reality. Heradesign can help create truly unique interiors as it can be matched to almost any colour including those from popular systems such as RAL, NCS or StoColor.
'I am thrilled with the finished look,' explained architect Gavin Robinson at Sheppard Robson who specified Heradesign for bold-coloured interiors at London Business School. 'Colour matching was very important for the interior design. The colour of the wall and ceilings panels is spot on.'
Heradesign can fit directly to the original ceiling as a suspended ceiling with exposed or concealed grid options, hung as rafts, baffles or fixed as wall absorbers. Heradesign is suitable for new builds, refurbishment projects and historic buildings.
For more information and technical support visit: www.heradesign.com
Contact:
020 8892 3216
---