P C Henderson's Flexirol Multidirectional sliding door hardware is ideal for bespoke solutions to manage space and transform interiors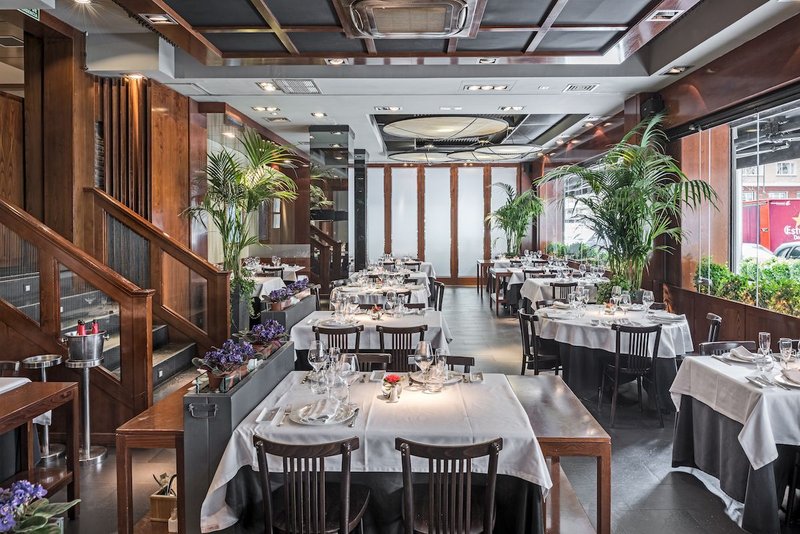 Flexirol Multidirectional is suitable for a multitude of applications due to its high performance and versatility. The hardware can be used to operate moveable walls and room dividers creating flexible entertainment and work spaces.
When renovating the De Maria restaurant in Madrid, the designers took full advantage of P C Henderson's Multidirectional hardware to meet the restaurant owner's demand for aesthetic and practical appeal.
The project brief demanded a cost effective, flexible and adaptable solution to effectively divide the restaurant floor area, creating two zones within the large space. In the middle of the saloon, a moving wall was installed using timber leaves to match the restaurant's design and decorations when closed, and to discreetly stack to the side of the opening when not in use. The second partition utilised timber framed glazed doors to separate another space while taking advantage of natural light during the day.
P C Henderson's Flexirol Multidirectional hardware is available in two hanger choices, offering two degrees of maximum movement – 90o and 135o. Flexirol Multidirectional is a top hung system, leaving the floor clear of obstacles and trip hazards. It has the capability of carrying glass, wood, aluminium and steel doors. The 90o hardware is ideal for applications weighing up to 100kg, with the 135o system able to manage heavier leaves of up to 500kg.
To further meet aesthetic demand, the system offers the option of a curved track which can be painted to any British Standard colour as well as a variety of plated finishes.