GRM launches new range, System BetaPlus, of phenolic insulation in standard and non-standard sizes to improve installation speed and minimise waste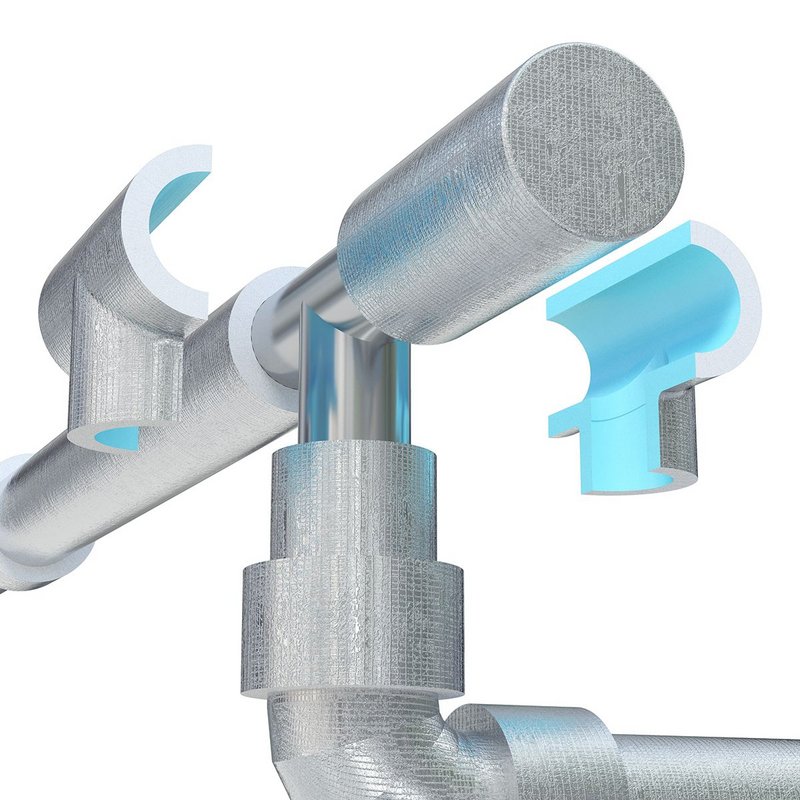 GRM has enhanced its existing range of phenolic insulation products with the addition of System BetaPlus – an off-the-shelf solution engineered to overcome the common site challenges which non-linear pipework can present.
As sections of phenolic insulation faced with a factory-applied foil vapour barrier jacket and supplied with a pre-fabricated range of standard pipe supports, bends, tee's, flanges, valves, reducers and cap ends; System BetaPlus offers all of the specification and installation advantages of the BetaPlus range plus the additional benefit of precision manufacture off-site.
By reducing the need to cut on-site, System BetaPlus helps to improve the accuracy of installation and minimise waste. The robustness of the simplified installation procedure also reduces the risk of condensation on pipework and makes removal for inspection and replacement much easier.
Available in a range of thicknesses according to performance requirements, System BetaPlus can be used on mild steel, stainless steel, carbon steel and plastic pipework in standard and non-standard diameters.
CE Marked in accordance with BS EN 14314, System BetaPlus has a standard density of 35 – 40kg/m3 with bespoke system specification available on request.
To assist specifiers, System Betaplus will be available as BIM Objects from August 2016.
For more information and technical support visit: www.GRMltd.co.uk
Contact:
0161 297 0351
---