Langley technical quality manager highlights some key considerations education establishments should explore when managing roofing assets to save money and reduce risk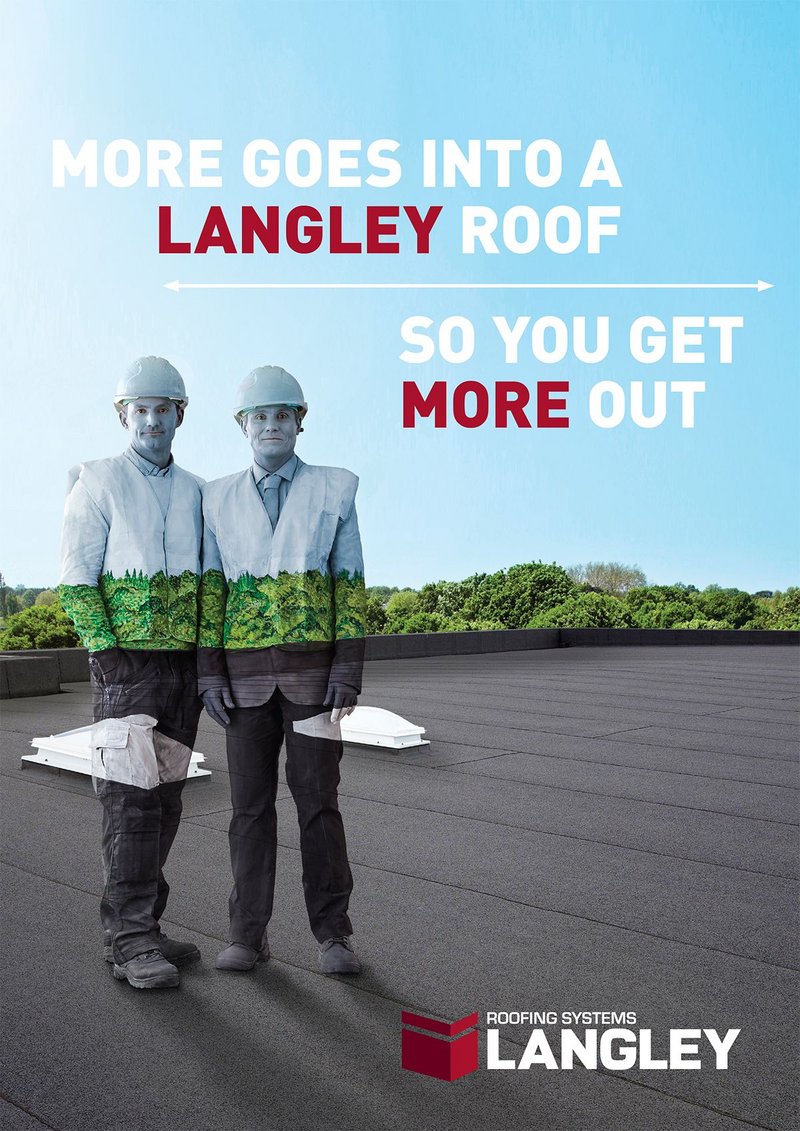 With the education sector under increasing pressure to deliver the best value for money, controlling ongoing building maintenance costs is a key financial discipline for business managers and facilities managers.
Often deemed the most neglected area of maintenance, a building's roof can suffer from 'being out of sight, out of mind'. However, the implications of a failing roof can be far reaching. Not only does a damaged and leaking roof provide a poor environment that impacts the general health and well-being of a building's occupants, it can also have a detrimental effect on the overall learning environment. Martin Mitchell, technical quality manager at Langley highlights some key considerations education establishments should explore when managing their roofing assets, to save money and reduce risk:
1. Are you refurbishing your roof too soon?
It may sound obvious, but if it isn't broken, don't fix it. Many establishments are faced with complex roofing maintenance issues brought about by a myriad of roof types that have been added over the building's history, either through refurbishment or expansion.
The first step should therefore be a site survey and detailed condition report of the existing roof areas. A full, comprehensive survey will almost undoubtedly save money in the long run. Not only will it identify areas that don't need to be refurbished, it will also identify issues before they become critical. In this case, if left, the refurbishment could end up being more expensive to implement in the future as the damage worsens. A survey will also highlight defects and faults that are not up to current codes of practice.
From the survey a report document can be generated to outline the current waterproofing situation and map out a plan of action to ensure any repair or refurbishment work will deliver on all aspects of the roof's waterproofing in a timely and cost-effective manner. Problems that may need to be addressed could include ineffective insulation, defects in asphalt surfaces, cracks and interlayer blistering and drainage issues. As an example, a recent survey carried out by Langley identified 20 separate areas of a school's existing roof as requiring attention, with individual roof areas ranging from 10m2 to over 1,000m2.
One of the advantages the education sector finds by working with Langley is the range of system solutions available and the credible advice the company offers based on the survey and technical expertise. For example, where refurbishment work doesn't need to be carried out immediately, the survey enables us to provide recommendations on how to get more maintenance free years out of your roof, helping you make immediate cost savings.
2. Keep to schedule
In any construction project keeping to programme schedules is of the up-most importance. Delays are not only costly, but have a knock on effect for all parties involved. These deadlines also often have an impact on the building's usage. For example, some work may need to be completed while students are on term break or, if the repair is critical, during school hours but with minimum disruption and as quickly as possible. It is therefore essential to work with a roofing partner that can negotiate critical work windows while taking into account health and safety regulations, and the co-ordination of the logistics and deliveries to ensure staff and student security.
3. Long-lasting solutions
Finally, while product guarantees are not a new phenomenon, it is worth doing research to find a product lifespan guarantee that suits the project's requirements for absolute confidence in any particular roofing solution. Remember, a worthwhile guarantee shouldn't just be about insurance, it should be an assurance that the product is a long standing solution that meets the highest standards.
For more information and technical support visit: www.langley.co.uk
Contact:
01327 704778
---