Kemperol membranes put Piccadilly Gate's roofs back on track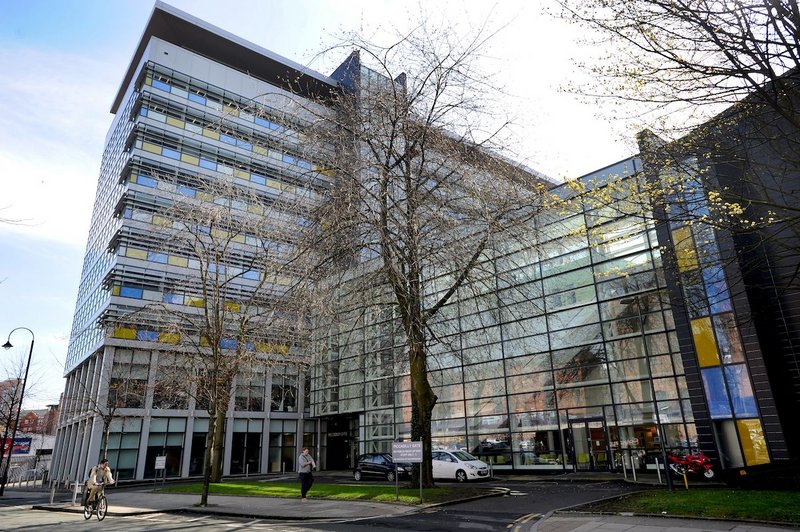 Three roofs of one of Manchester's most iconic office buildings have been refurbished with an overlay of Kemperol liquid membranes from Kemper System.
Piccadilly Gate is home to various Government departments including Education, Ofsted and Highways England.
The 125,000ft2 building adjacent to Manchester Piccadilly Station was refurbished in a £25 million BREEAM 'Excellent' scheme in 2010. Issues with the integrity of the roof had continually plagued the building with leaks, resulting in unsightly staining to the suspended ceilings within. Consequently, the decision was taken to overlay the existing single ply roofing membranes on levels 10, 4 and 3 with a cold-applied liquid system from Kemper System.
Roofing contractor Castle Roofing was appointed to carry out the works and selected Kemper System's solvent-free Kemperol 2K-PUR as the most appropriate solution for the level 10 roof.
Mark Atherton from Castle Roofing explains: 'The level 10 roof is directly above occupied office areas and is also the location for the building's air handling plant, so nuisance odours could potentially have been transferred into the office areas.
'As a result, we chose to use Kemper System's 2K-PUR system, which is solvent-free and odourless, while still offering high performance and a BBA-accredited 25-year service life.'
The level 4 roof is above the building's record-breaking extra-long escalators and leaks from two water outlets had caused staining of the suspended ceiling. This roof was also refurbished as an overlay system, using Kemper System's Kemperol V210.
Having cleaned and prepared the existing roof surface, Castle Contractors applied a primer before applying the resin in a single wet-on-wet process in which the resin is first applied to the substrate; reinforcement fleece is then laid directly on to the wet resin, immediately followed by more resin on top.
This ensures complete saturation of the reinforcement fleece. Once cured, the resin forms a seamless, elastomeric waterproof membrane that cannot delaminate, is UV stable and bonds directly to the substrate.
For the green roof on level 3, Castle Roofing carried out the refurbishment in two sections, removing half the green roof medium and installing Kemperol V210 onto to the existing surface as an overlay before replacing it and lifting the second section so that the new roofing membrane could be installed. The second section was then reinstated, completing the programme.
Jim Fozzard, building manager at Piccadilly Gate, comments: 'We needed a roofing system that could be installed quickly to prevent any further damage to the building's interior, while minimising any disruption to occupiers and maintaining Piccadilly Gate's high aesthetic standards.
'Using Kemperol 2K-PUR on the level 10 roof meant that occupiers were not affected by any changes to air quality, while all three roofs have been overlaid using a seamless membrane without the use of hot works for a durable solution requiring no strip out.'