Visit 'Pamie', Mapei's new demonstration vehicle and hospitality suite at Ecobuild 2015 - Stand number N7030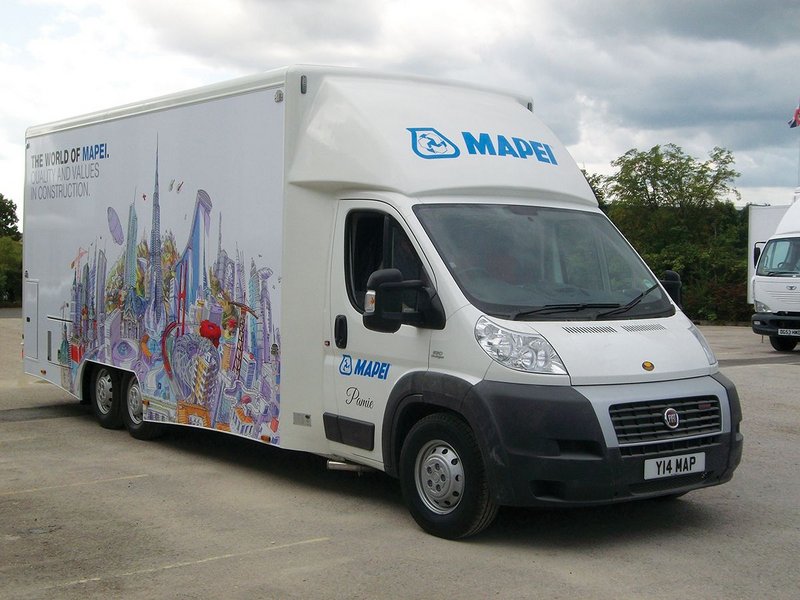 Mapei will be exhibiting at Ecobuild 2015 (ExCeL London, 3-5 March), this time with 'Pamie' its new demonstration vehicle and hospitality suite.
This unique exhibition method showcases Mapei's push for innovation. The van will be the focal point of the stand, offering hospitality and an informal meeting space for visitors and will be supported by live application demonstrations across a variety of products lines, enabling visitors to gain insight into application and installation methods, as well as product features and benefits.
The vehicle reaches 8500mm in length with a width of 7800mm (after set up with an additional gazebo) and a height of 3100mm. Once fully open, the inside presents a fresh, contemporary look with modern vinyl flooring, white walls and a glass table – which features colour changing 'mood' LED lights - with high chairs. It also displays a 42inch plasma screen suitable for installation videos or CPD presentations with charging ports in and around the table.
Mapei will display its long-term, enduring commitment towards eco-sustainability, through manufacturing, certification and process compliance, including ISO 14001. Mapei will channel its focus on corporate philosophy and eco-friendly products by including the following at the exhibition: external wall insulation, ceramic tiling, waterproofing, resilient adhesives, wood flooring, and protective and decorative wall coatings. Mapei will also be exhibiting its new cementitious, decorative and hard wearing floor covering - Ultratop Loft at the show, perfect for installing onto walls and floors providing a unique and industrial design for all room types such as design studios, kitchens, living rooms and galleries.
Mapei has been producing low VOC emission products for more than 30 years and its systems are tested by independent institutions, to ensure that they meet recognised certification. The company is also a member of the UK Green Building Council.
Mapei products are at the forefront of innovation and provide solutions for any installation. For further information on the products to be showcased, visit Mapei at Ecobuild 2015 or contact Mapei UK on tel. 0121 508 6970, info@mapei.co.uk or visit www.mapei.co.uk
Stand number: N7030
---