The flooring manufacturer has expanded its now carbon-neutral Marmoleum Marbled collection with designs inspired by the colours and textures of nature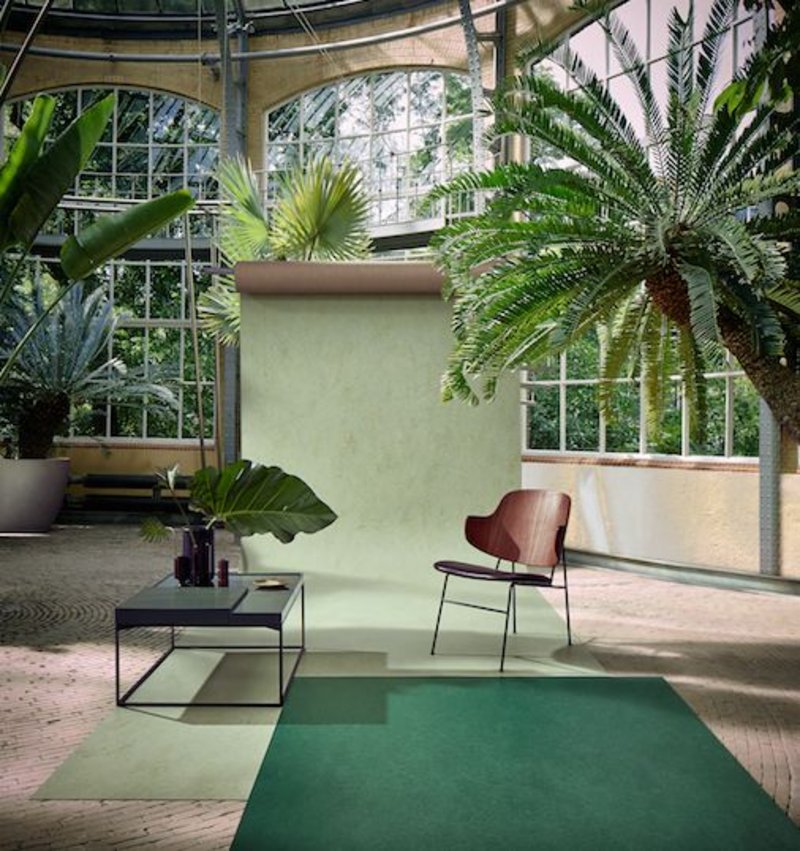 Forbo's Marmoleum Marbled in Splash Salsa Verde 3430 and Fresco Hunter Green 3271.
Forbo Flooring Systems has re-launched its Marmoleum Marbled collection, which now has an independent Environmental Product Declaration confirming its CO2 neutral status in the production phase.
The collection takes the breathtaking colours and textures found within natural landscapes and blends them in marbled patterns. There are five organic designs to choose from, two of which have been newly developed. Fresco features soft marbling in subtly blended, tone-on-tone shades for a delicate look. Real is a Forbo classic of warm neutrals and calm greys, while Vivace is a chameleon-like product offering a lively blend of six to eight colours that adapts well to all interiors.
The new designs are Terra, a tight-knit, chalky pattern inspired by igneous rock, and Splash, which from a distance appears to be light grey, but up close reveals an array of vibrant colours.
Marmoleum is created from natural, renewable materials and is the most sustainable resilient flooring available. It contains no phthalates, no plasticisers and no mineral oil. The key raw materials include linseed oil from flax plant seeds, wood flour from controlled forests and jute, the natural backing on to which the linoleum is calendered.