Public Space Design Day proposal imagines turning a flyover and roundabout into a 'real snakes and ladders game' to regreen and mitigate Elephant & Castle traffic dominance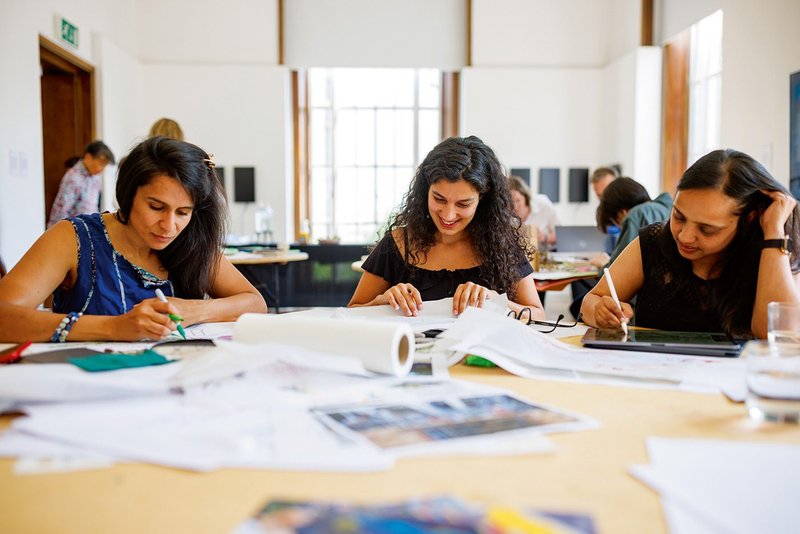 Project team:
Sanaa Shaikh (director)
Zeina Al-Derry (associate director)
Vandana Goyal (associate director)
---
Native Studio's chosen site was the Bricklayers Arms intersection at Elephant and Castle in London, where multiple arterial roads converge: a four-way roundabout, flyover and bypass now occupy the site of a former coaching inn.
It is an uncomfortable zone between inner-city and suburbia, peripheral but inhospitable due to a car-centric infrastructure. Any notion of the '15 minute city' (having important amenities within reasonable walkable or cyclable distance) seems far-fetched here.
'While the 15-minute city is fantastic in some respects', notes Sanaa Shaikh, 'it could limit social mobility, cohesion or the ability to learn from each other in diverse situations.' So in rethinking the road-dominated landscape it was important to retain the sense of a 'node of movement' while addressing problems of 'a lack of green space, availability of healthcare, social connection and access'.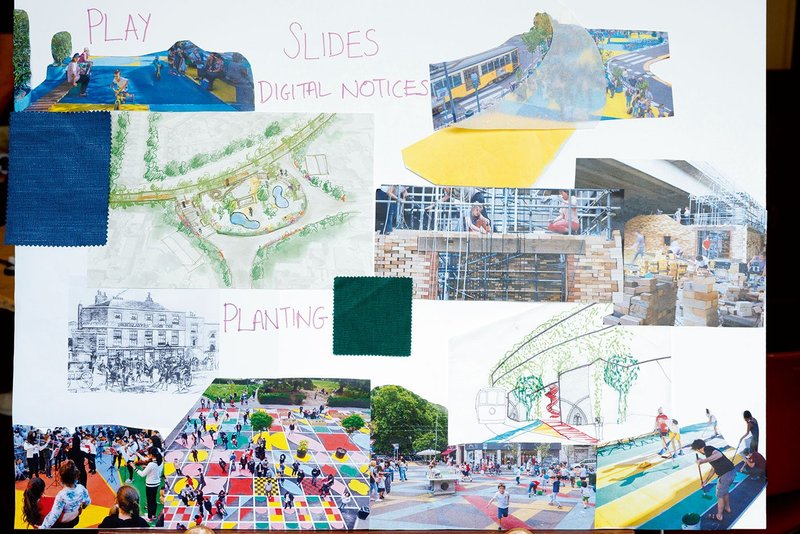 The project comprises a new park and structures beneath the flyover.
Focusing on the flyover and roundabout, the intervention reuses, connects and greens these structures in a way that retains the social legacy of the historic inn. It reclaims them for pedestrians retaining reduced car access round the north of the site. Flyover and roundabout are linked by a sweeping stair that doubles as performance seating, in front of an open, green public space.
Introducing an element of play ('a real snakes and ladders game', as reviewer Cany Ash described it), slides 'tether' the upper walk to the ground. The two levels would also be linked by a digital screen, featuring community announcements and other relevant content. Concrete brick structures under the flyover could accommodate pop-ups. Cascading planting, as part of a wider landscape strategy, would reintroduce biodiversity.