EOS rooflights combine streamlined design with impeccable energy credentials to allow 10% more daylight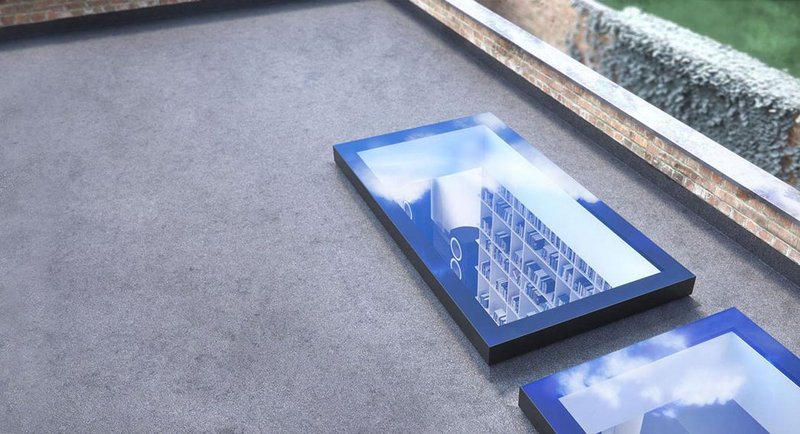 Eco-friendly rooflights can save money and help the environment, so what are you waiting for?
EOS rooflights can help design solutions to become more energy efficient while retaining a contemporary slender visual appearance. As leaders in eco rooflight design and a frontrunner in rooflight energy-efficient technology, EOS rooflights' are triple-glazed, made with coated tempered glass to reduce energy waste and consumption, and injected with Krypton gas to maximise efficiency. By installing eco-friendly rooflights, clients can cut outgoing and save money on energy bills.
What is Krypton gas?
EOS uses Krypton gas to improve the overall 'U' value insulation efficiency of its products; how much heat is lost from a building through windows, doors and floors. The lower the rating the better. Eco-friendly rooflights from EOS come with value of just 0.87 W/m2K. While this value can be indicative of the climate and how a particular building has been designed, this value is so low in EOS products that official building standards allow them to make up an additional 10% of roof areas compared to other skylights, reinforcing the calibre of their energy-efficient properties.
So, as well as flooding the home with natural daylight, EOS rooflights ensure green energy efficiency by reducing the need for CO2-emitting artificial lighting and energy waste.