Maxlight architectural glazing has been specified for a transformational, open-to-the-skies extension with minimal sight lines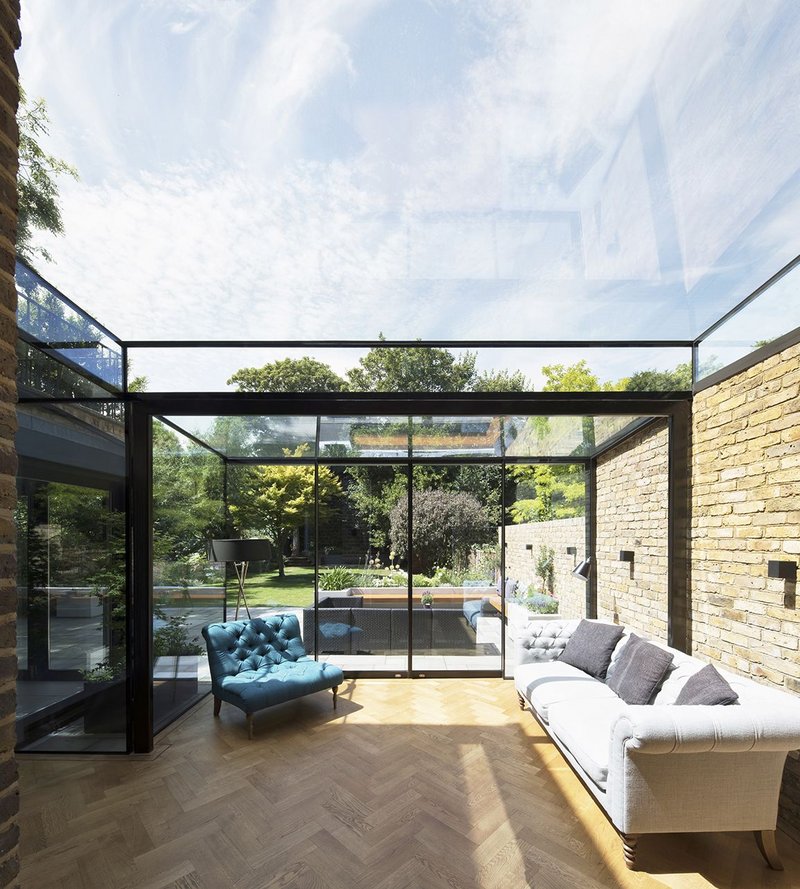 Maxlight glazing opens up the ceiling space across a 4m span.

Credit: Logan Irvine-MacDougall
Maxlight architectural glazing has been specified for a transformational south-west London extension project. Architects Giles & Pike and glazing specialist Maxlight have worked together to meet a challenging design brief, which included maintaining the thermal efficiency of the building so it could stand up to ever-changing weather conditions.
Glazing on the project needed to span four metres with minimal sight lines and be robust enough to take the worst snow loads. The aim was to reduce the greenhouse effect by using intelligent heat-reducing solar control glass. The extension features Maxlight's centre parting doors, which satisfied the client's need to bring the outside in and provide generous access.
Specialist glazing lets homeowners see more of what they love. Maxlight offers architects and designers maximum light with minimum framing, from 3x4m ultra slim sliding doors and oriel bay windows to large-scale glazed extensions; and from glazed swimming pools to glazed bridges.
For more information and technical support, visit: maxlight.co.uk
Contact:
020 8896 0700
---