A 'homegrown' supply of natural wood fibre insulation will result from the launch of the UK's first commercial MDF recycling plant next year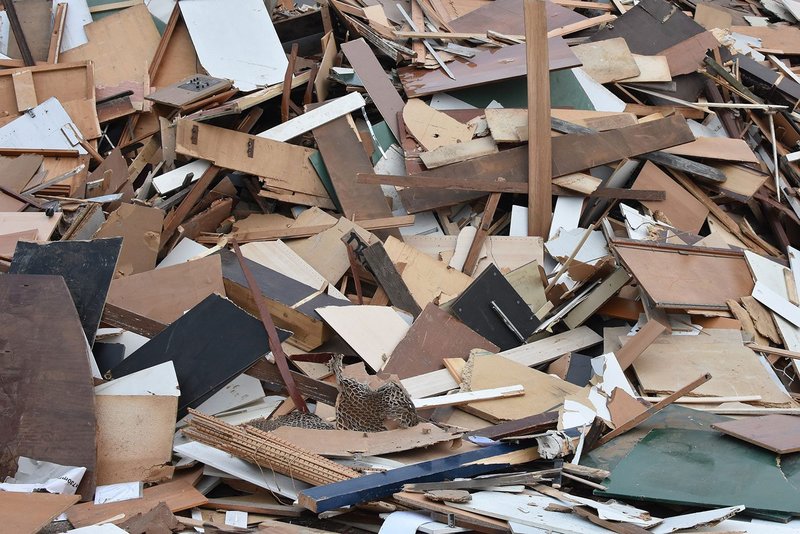 Wood waste.

Credit: Pixabay
British tech start-up MDF Recovery is putting the ink on a deal to build the UK's first commercial MDF recovery plant, scheduled for completion this time next year, which will manufacture wood fibre insulation products in the UK.
The firm has developed an innovative technology to recover wood fibre from waste MDF, a material that is typically either incinerated or sent to landfill. Through a continuous process, shredded waste MDF is heated electrically in a liquid medium to break down the resin and separate the fibres.
Details on the new plant are largely under wraps until contracts are signed but, according to MDF Recovery managing director Craig Bartlett, the ability to manufacture wood fibre insulation in the UK rather than importing it from abroad should make it both cheaper and more mainstream in construction.
'Uptake of wood fibre products is currently quite low because it's all imported and costs a fortune in comparison to glass or mineral wool produced here,' Bartlett told RIBAJ. 'We're hoping the price differential will close significantly. You're not going to be paying five or six times as much for it as you are now.'
Around 27 million tonnes of MDF is wasted annually worldwide, not taking into account end of life, and until now there had not been an economically viable way to recover and reuse waste MDF fibres.
The proprietary technology developed by MDF Recovery was proven, in independent studies, to recover fibres of the same high quality as their virgin fibre equivalents, making them suitable to either go back into MDF production or create products such as wood fibre insulation. The company already operates a pilot recovery plant where it demonstrates the process to potential investors.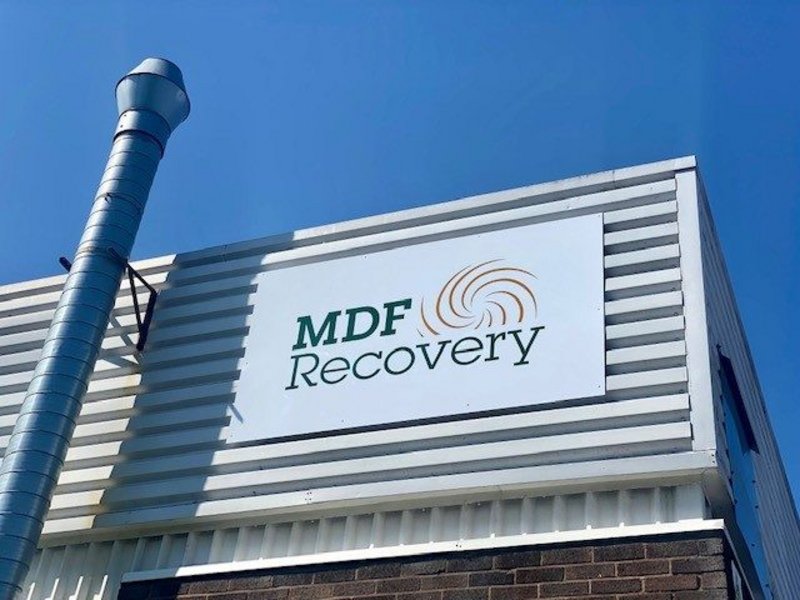 According to Bartlett, a number of factors have come together to make it the perfect time to invest in MDF recovery. 'Pretty much all manufacturing groups are striving to bring recycling into their processes, because of the circular economy, regulatory drivers, and the huge increase in the cost of virgin wood,' he said. Furthermore, turning MDF waste into biomass fuel is likely to become a less attractive option in the coming years as government subsidies are reduced.
The company aims to license its technology to companies in different sectors. These will source MDF waste from furniture manufacturers, firms involved in retail fit-out and suppliers to trade shows and the museums sector.
'Most big chain retailers will already be taking back material from their shops, from refits etc, and segregating it in central depots,' says Bartlett. 'Where they can't extract any value though reuse, they will typically use a wood skip. We need to ensure they also have an MDF skip so the waste is segregated and we don't have to pay for the separation later on when it becomes more costly.'
MDF Recovery plans to work with supply chains to ensure they have enough options and contacts to generate a steady stream of material.
Bartlett claims that demand for wood fibre insulation from the new plant already outstrips supply. His long-term plan is to develop a series of small-scale plants in urban centres across the UK, close to where most MDF waste is generated and where wood fibre products are most in demand.