Visit Material Lab Central Hub at the Surface & Materials Show (18 ‐20 October) at the NEC in Birmingham for the hottest latest materials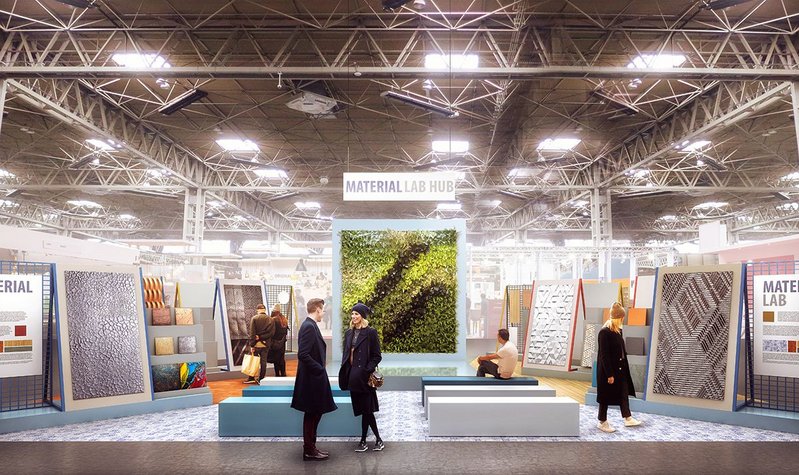 Award‐winning experts Material Lab will curate a 118m2 material library forming a focal point of the Surface & Materials Show (18‐20 October, NEC, part of UK Construction Week). Designed by Here You Are Studio, the hub brings together leading manufacturers and designers, and emerging talent.
The inspirational display is sponsored by Dulux, Johnson Tiles, Granorte, Sempergreen in association with Urbanscape and Jesmonite. The brands will reveal their latest trends, product lines and design collaborations at the show. The Material Lab Central Hub will also see a curated collection of new work and samples by surface design pioneers, such as Giles Miller Studio, Daniel Heath, Evan James Design, Burel, Kit Miles, Smile Plastics and Solomon & Wu.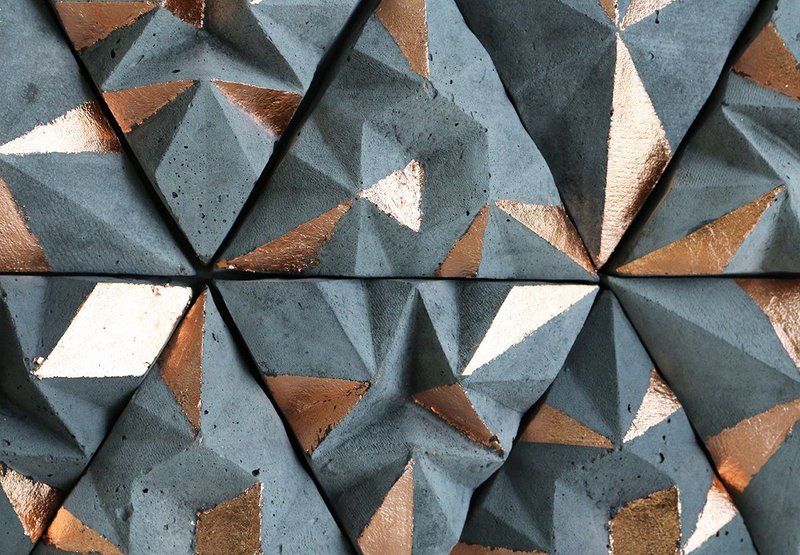 Credit: Anni Taverner
A dedicated 'Innovators' section will present a handpicked selection of work by emerging talent, including new rug designs made with recycled carpet off‐cuts by Isabel Webb, panels and fibres made from corn husk by Apilada Vorachart, aluminium artworks by Rachel Howarth, handmade paper, zinc and resin pieces by Grace Gallagher, steel wool and 3D printed materials by Studio IIio and concrete tiles by Anni Tavener.
Jim Biddulph, projects and materials manager at Material Lab says: 'We're dedicated to be seeking out and supporting the latest surface material makers and manufacturers, so it's exciting to be able to bring a selection of the very best innovators to a show that is equally as devoted. We hope visitors to our hub will be inspired by what they learn and discover, taking some new ideas away with them for their future projects.'
The Material Lab Central Hub will also host a series of live seminars and live making events, giving visitors a hands-on opportunity to explore and learn about the latest materials and surface innovations on display.
The Surface & Materials Show, showcases the latest solutions for architects, designers and industry professionals seeking a broad range of innovative and high performance products.
Taking place at the Birmingham NEC from 18 - 20 October during UK Construction Week, the Surface & Materials Show sits alongside the Build Show, Timber Expo, Civils Expo, the Smart Buildings 2016, Energy 2016, Plant & Machinery Live, HVAC 2016 and Grand Designs Live (19 - 20 October).
For more information or to get your free ticket to attend the Surface & Materials Show visit www.surfaceandmaterialsshow.com or follow @smshowUK on Twitter.